As some of you might recall earlier this summer I moved to Northern Ireland and married a tall Irishman named Thomas. Until recently there was very little photographic evidence of this event on the blog, but we got our wedding pictures back from our photographer Rob of
Epic Love
and today I'm sharing some of them with you. I can't say only a "few" with you because despite my best efforts to keep this post a reasonable length there were so many pictures I couldn't resist sharing--this sort of post is exactly what the "read more" jump break was invented for!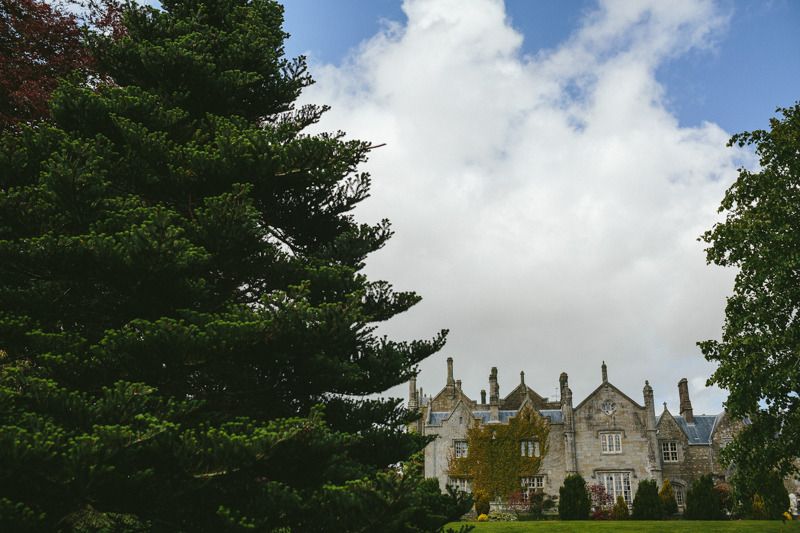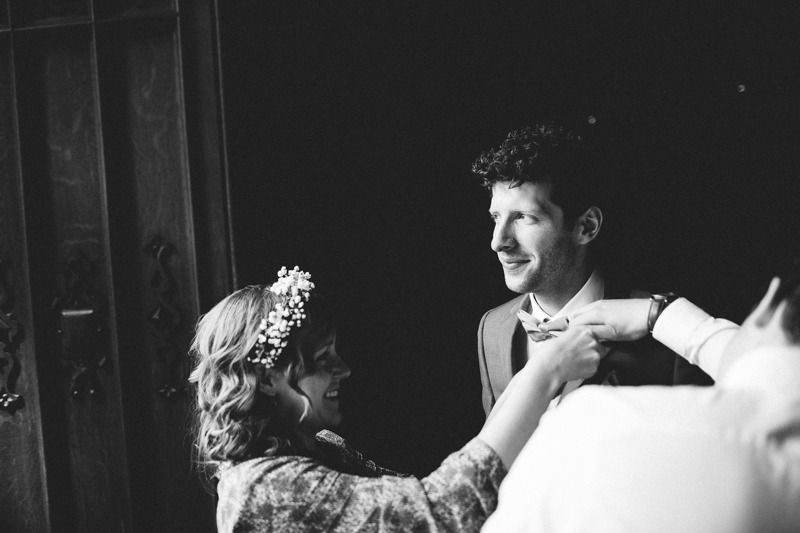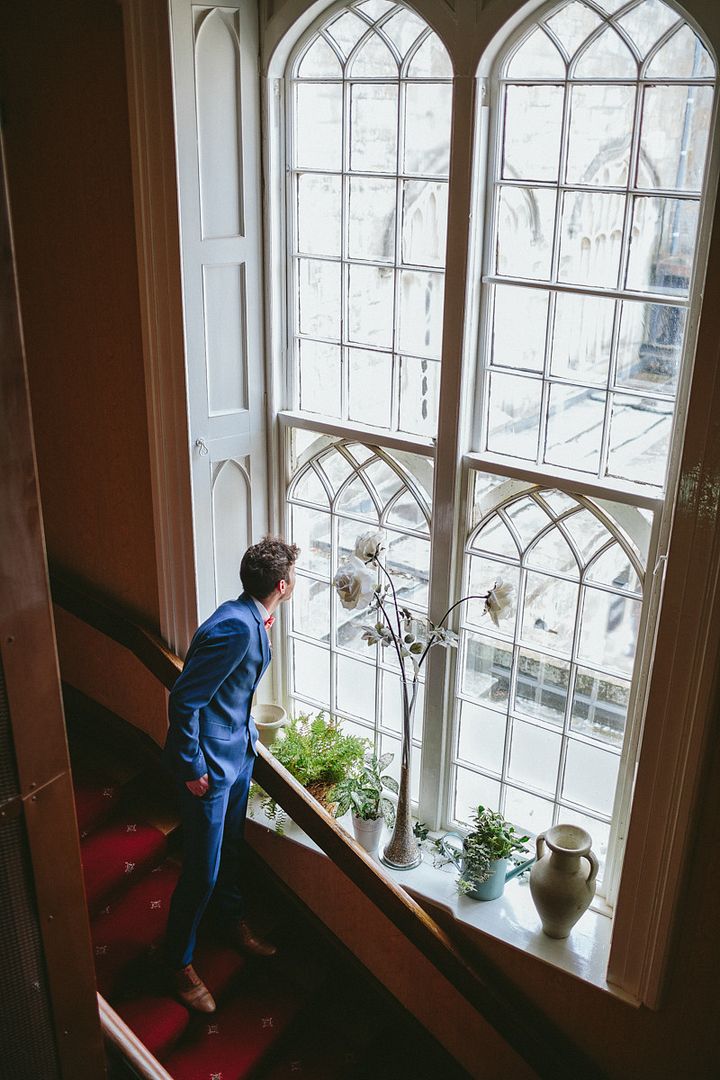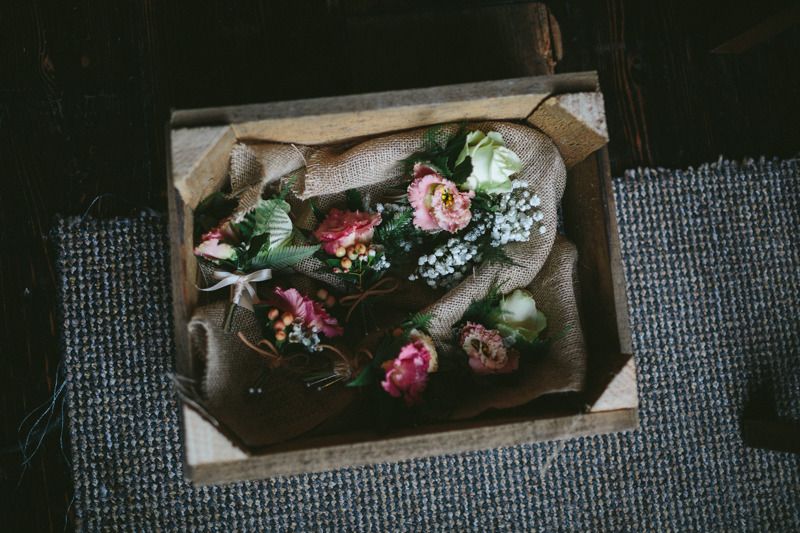 Our wedding was at Parkanaur Manor House and while it was a beautiful day, things didn't go as smoothly as one might hope. There were a number of mishaps the day before our wedding, but the main disappointment was the weather. We were warned again and again that planning an outdoor wedding in Northern Ireland was unrealistic, but the heart wants what the heart wants and Thomas and I both fought for our outdoor wedding up until the last minute. It rained some in the morning, didn't get above the 50s all day, and we finally conceded to the indoor location when the flower arch our lovely florist (Rosehip and Berry) built for us got knocked over several times by the wind. Our guests were probably quite relieved to not be expected to sit through an entire ceremony in the cold and wind, but we're still a little sad the weather wouldn't cooperate. We still braved the cold and the wind for our pictures roaming around the grounds of the manor house and a roaring fire was going to thaw us out when we returned inside.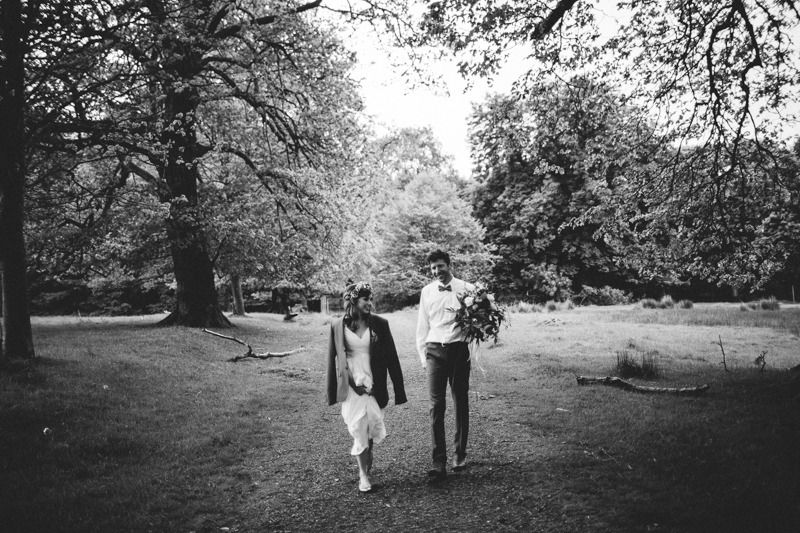 As I mentioned it was quite cold and Thomas leant me his coat but only for a minute...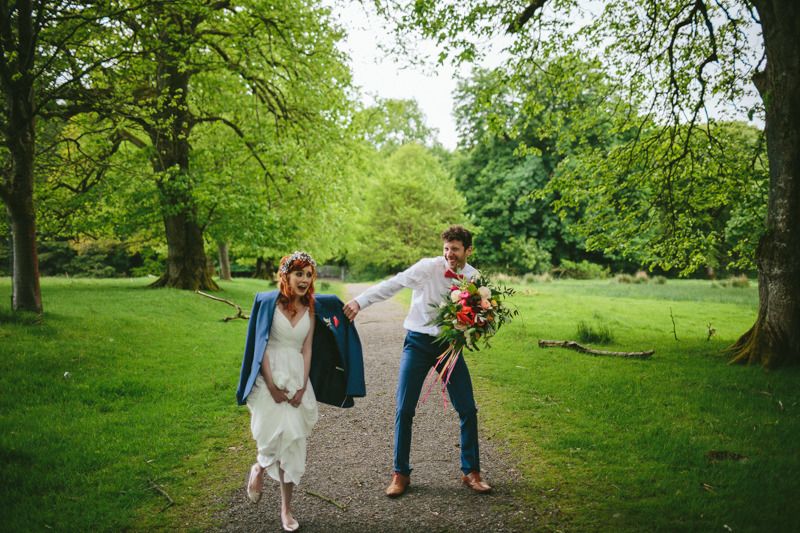 My favorite wedding detail was the flowers. Hollie of
Rosehip and Berry
built us a custom floral arch...which was I said before got knocked over by the wind! She rolled with the punches though and whipped up an indoor arch in no time. I loved how lush all of her arrangements looked; the head table at our reception just seemed to be dripping with flowers and my bouquet was so large it ended up being a work-out carrying it all day!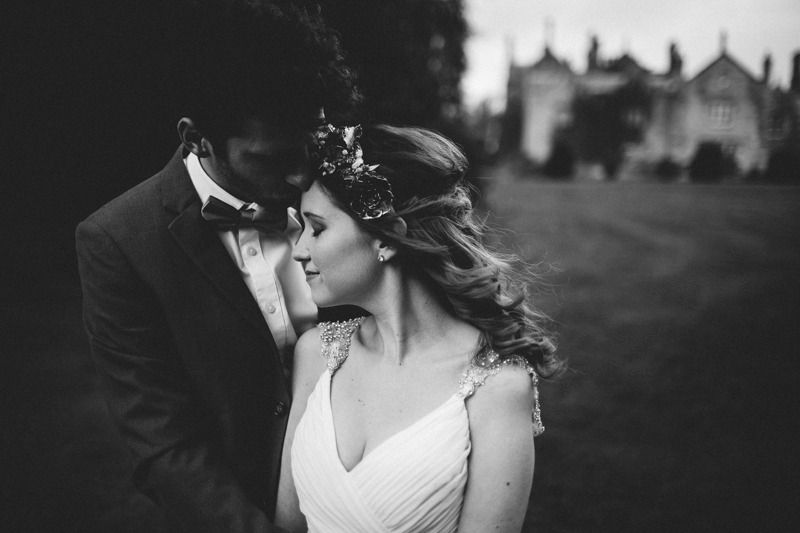 I wore a custom headpiece by
Heart of Gold Designs
; I love that it's something I can wear again.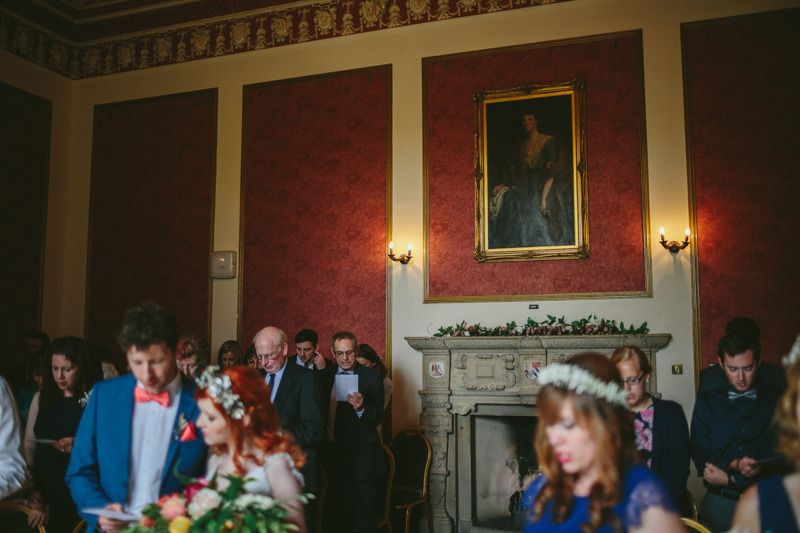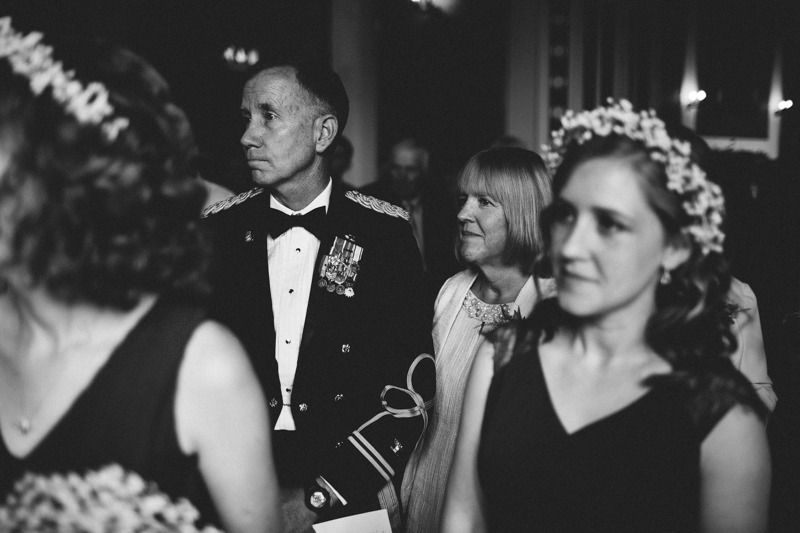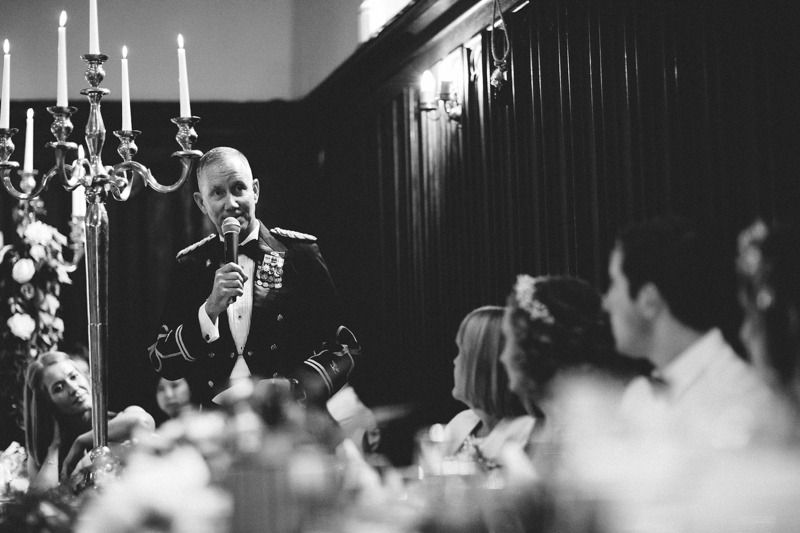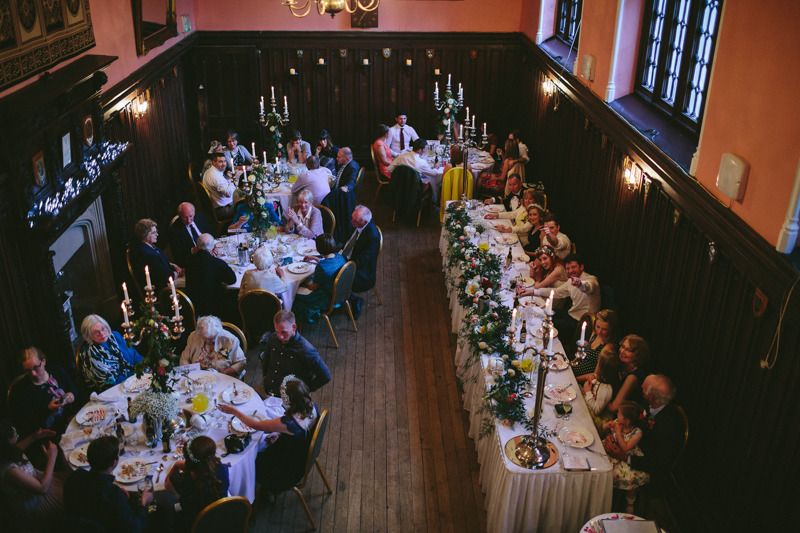 You can spot our wedding cake on the far right of this picture. Thomas's cousin made it for us with a custom bride & groom; the groom is kneeling and taking a picture of the bride--I didn't have a very fixed idea of what I wanted my wedding cake to look like and he specializes in custom figures, so I asked for this because everyone knows Thomas helps me take pictures for the blog and I thought it would make our guests laugh.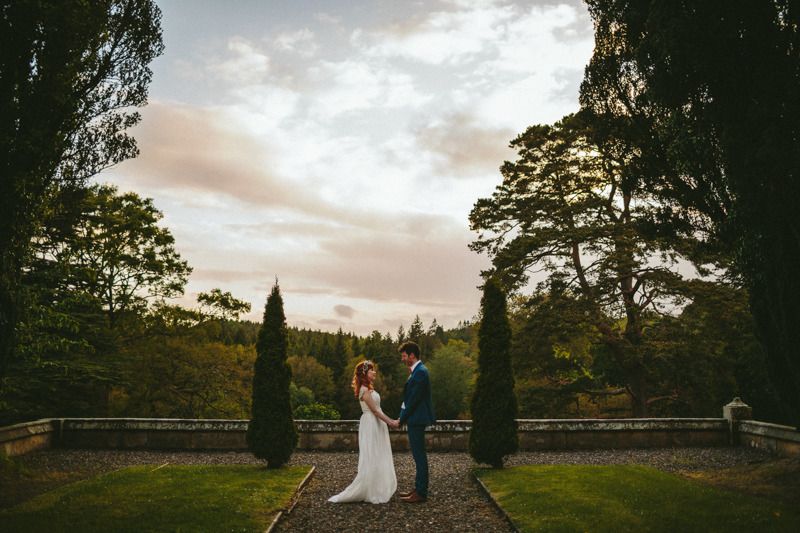 This was the original location for the ceremony; we took a few pictures here after the reception. Although not everything went according to plan (when does it ever?), it was still an amazing, beautiful, and special day. It felt amazing to be surrounded by friends and family who had flown all the way to Northern Ireland to be there, not to mention all of the love and support we received from Thomas's family through all the weeks leading up the wedding and we still receive today. I feel really blessed to be married to such a sweet man, but also to have received such a lovely welcome from his family. This day was just the start of many wonderful years to come.