Last week Thomas and I spent two nights at our favorite cottage;
Brigadoon Cottage
. Thomas had to be in the region for work for a few days, so it just seemed wise to rent the cottage and enjoy a few nice evenings in the area. I love our little home, but you always feel as if you're stepping back into time when you stay at Brigadoon--and not only because it doesn't have Internet! It's just the perfect escape to unplug for a few days. We read books by the fireplace and ate a picnic dinner in the garden facing the view of the Mourne mountains. It's our third visit (see the
first
and
second
) to Brigadoon, but it never gets old.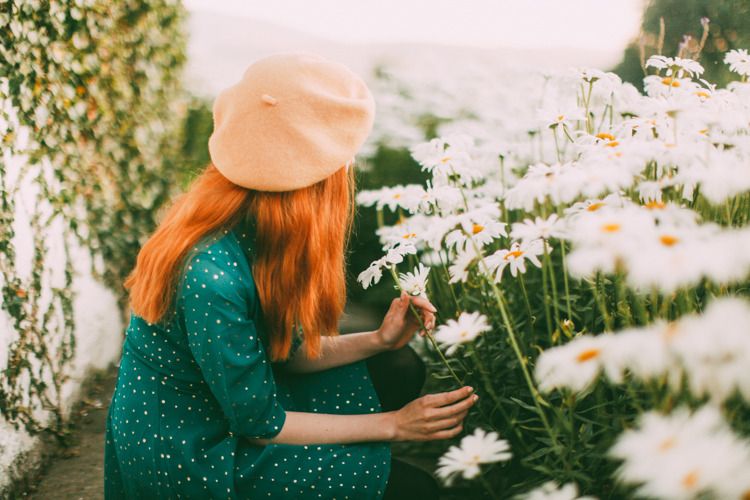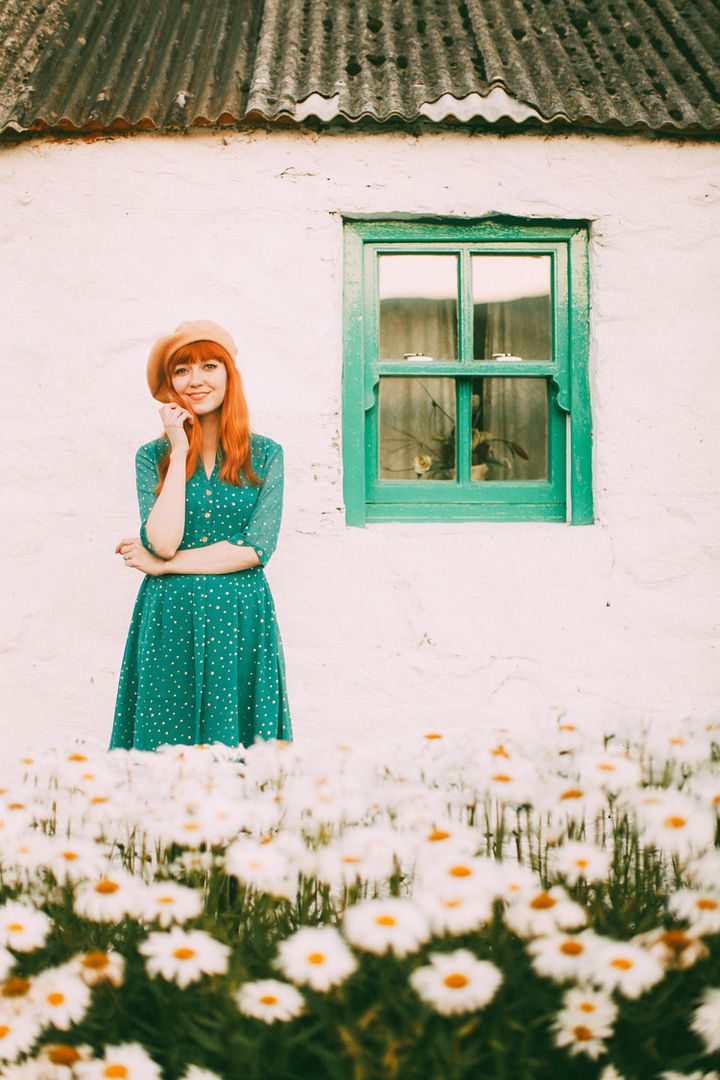 I love adding interesting tights to my outfits in the fall and winter. If you insist on wearing dresses and skirts in the colder seasons you basically have to wear tights to keep your legs warm so they might as well be interesting; especially if your outfit is rather minimal. I love
these new insect tights
which look plain from the front, but add a lot of interest to your walking away look. I got two new insect tights from
em tee see
I'm excited to start wearing this fall.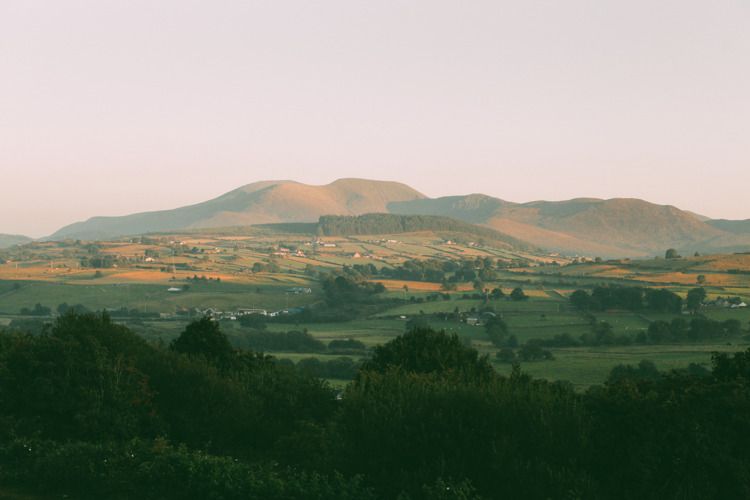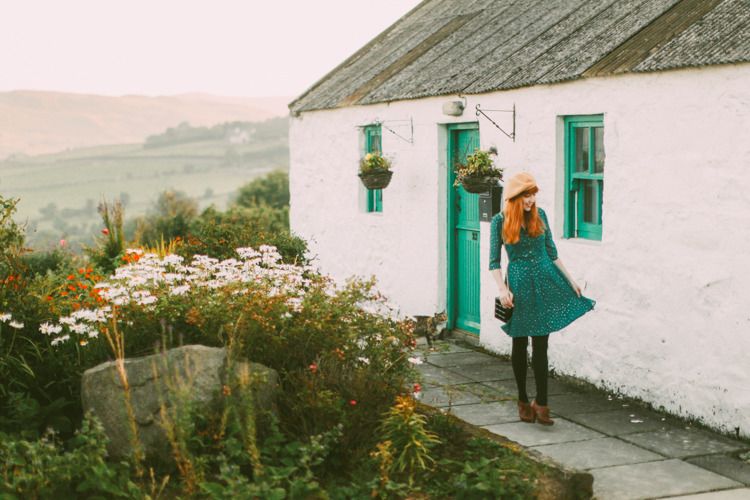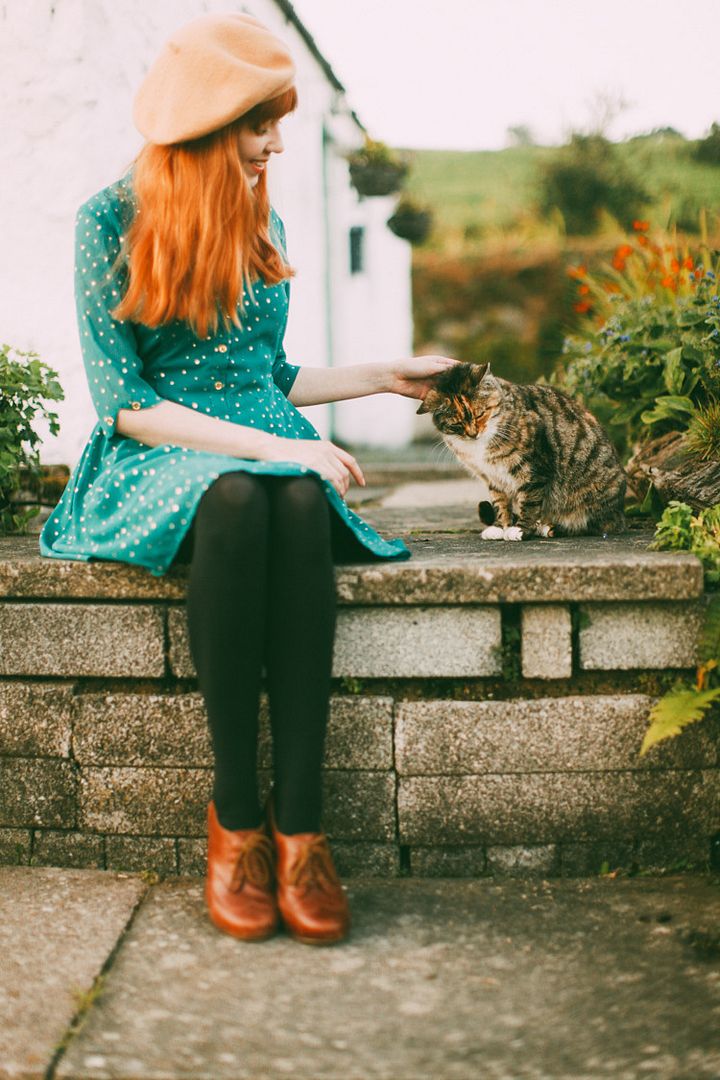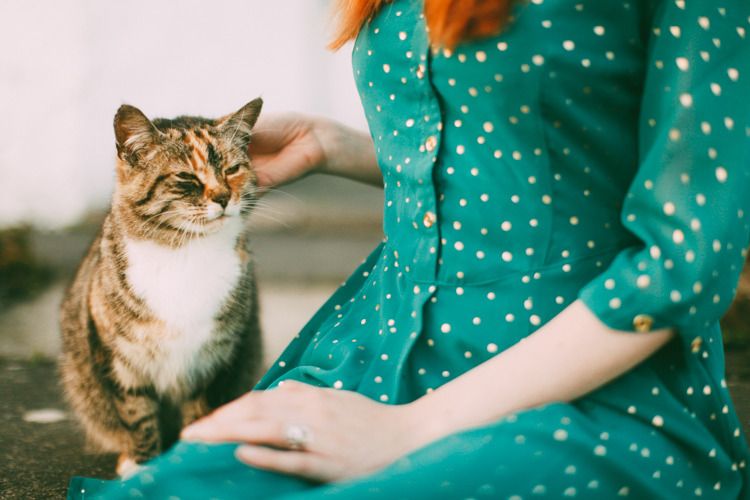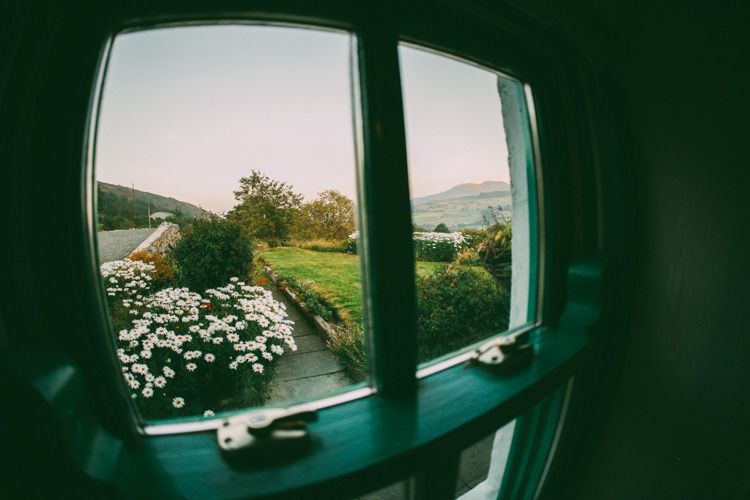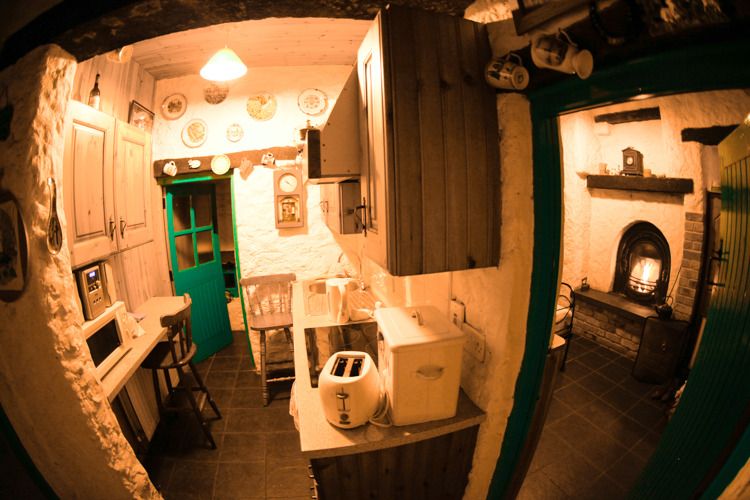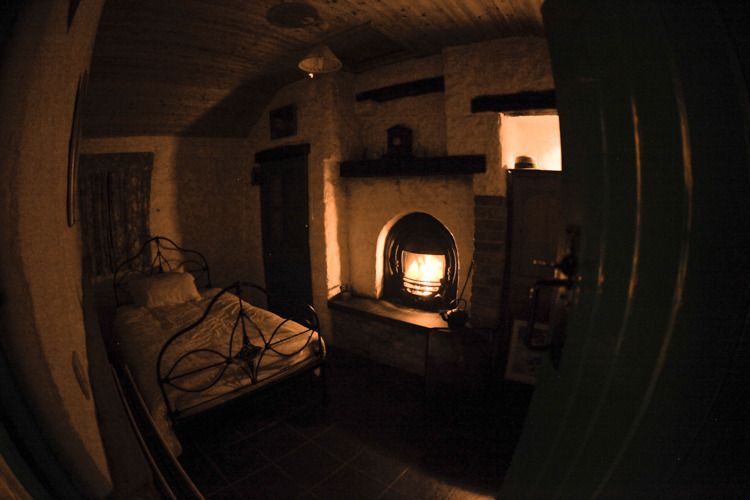 *pictures by Thomas*