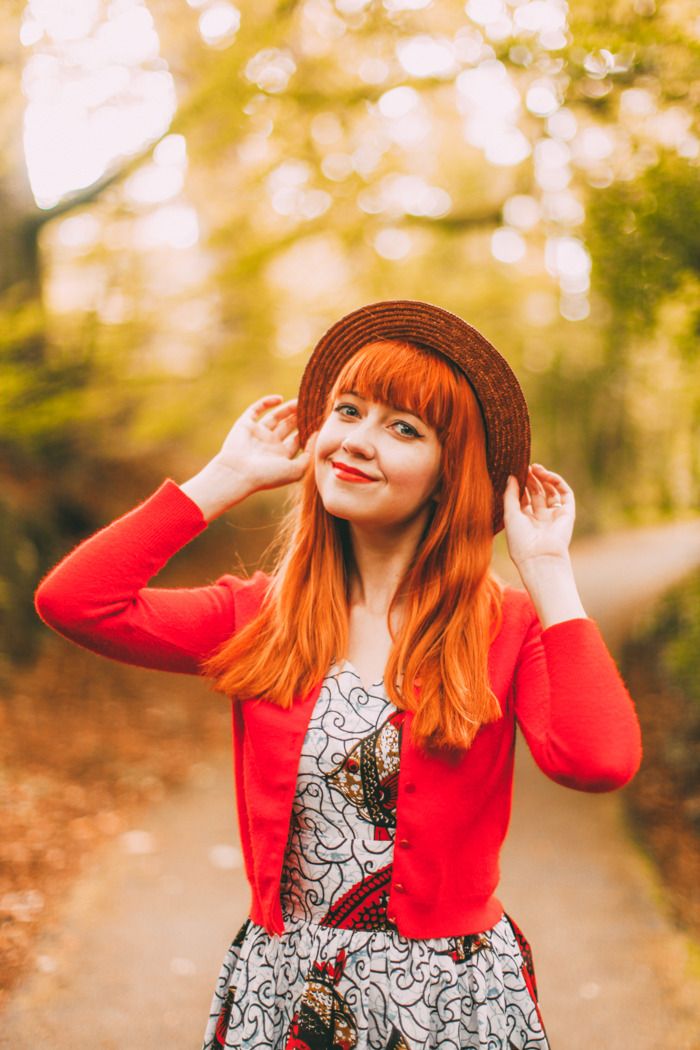 I'm still getting used to my new haircut, or the fringe rather (the whole cut was more of a trim). Right now I always feel like there's something in my face and I have to keep reminding myself to just leave it alone. Still I always love fringe with hats, so I think it's a perfect hairstyle for fall--although this is probably the last week I'll wear my boater because it always feels so summery. Instead I'm starting to pull my sweaters out of storage and put my warm weather clothes away. But there's been a few days warm enough for bare legs that make all the fall madness seem a wee bit hasty.
This dress, a gift from
Queen of Heartz
managed to escape the fall reorganization. I love the classic style and full skirt, not to mention the fun fish print. The colors are perfect for a summer dress, but it works with the transitioning seasons surprisingly well. It'll be easy to wear with a layered crop sweater on top in red or brown. If you want a
Queen of Heartz
dress for yourself use code "SUMMEREND" to get 20% off; good from today through the end of September.