I'm usually a bit anti-haul. Hauls to me imply splurges, buying a lot at one time just to buy a lot. Rather than haul I try to keep my purchases thoughtful; to carefully select what I add to my home, my wardrobe, my life, rather than indulge in big impulse buys. However lately I'm changing my tune on the splurges. When you move abroad but are still in love with some of the shops from back home, splurges start to make sense. Shipping charges from the US to UK are high, so it's smarter to get everything you want at one time rather than splitting it into smaller purchases. And in the case of some stores getting everything at once isn't enough, some stores don't ship Internationally, others will ship to your country but charge an absolute fortune. That's where a service, like
Go Send
, comes in handy.
Today I'm sharing a little Sephora haul I indulged in recently courtesy of
GoSend's ShopAssist service
. I love beauty products, but I'm addicted to brands I'm familiar with and usually would prefer to try a new product from a brand I know than a new product and new brand I don't have any clue about. So Sephora is still my favorite beauty destination even though they don't have a store in Ireland. Thankfully with GoSend I can feed my Sephora addiction and not break the bank. I'm working on shopping more locally and UK brands, but I'm a recent expat and there are a few home comforts I still like to get when I can. So what is
GoSend
exactly? It's a service that lets you shop American retailers as if you live in the states. When you sign up for the service you're given a U.S. shipping address; when you shop you use this address as your mailing address and your order goes to your GoSend locker (bonus the address they give you will be in a state with no U.S. sales tax). You can get multiple orders from different stores all sent to your locker and then have GoSend re-package everything in one box, helping you save by only paying for one International shipping fee rather than several (and you can pick how it ships: Fedex, UPS, DHL, etc). Their system saves shoppers up to 80% on shipping costs compared to buying directly from retailers and paying the shipping fees some stores require!
For my own order I also used
GoSend's ShopAssist service
, which is their personal shopping option. Just by entering the URL and information regarding the items I wanted from Sephora I was able to pay
GoSend
for the product rather than the retailer and they shopped for it on my behalf. This is a great tool to use at retailers that don't accept foreign credit cards. You still have to pay UK duties/VAT on some products, but overall it's a brilliant option for expats who miss shopping American stores or anyone who wants access to stores that don't ship Internationally.
Interested in trying
GoSend
for yourself? Use code "CLOTHESHORSE" to get 3 months VIP membership for free!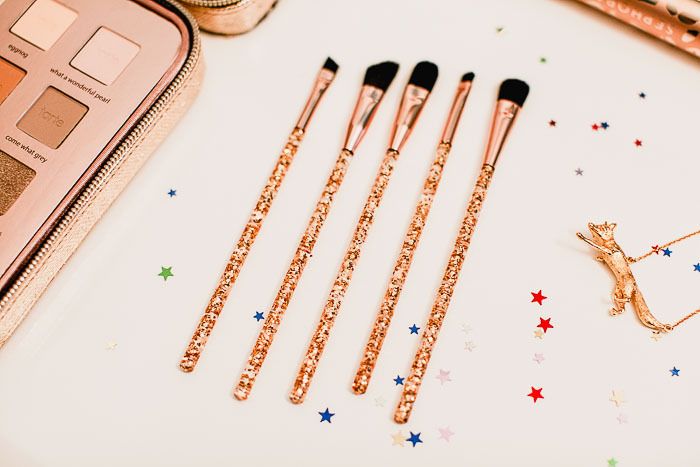 I apply 90% of my makeup with my fingertips...until now that is because these new sparkly brushes (Sephora Glimmer in her Eye brush set) are going to get so much use largely because they're so pretty!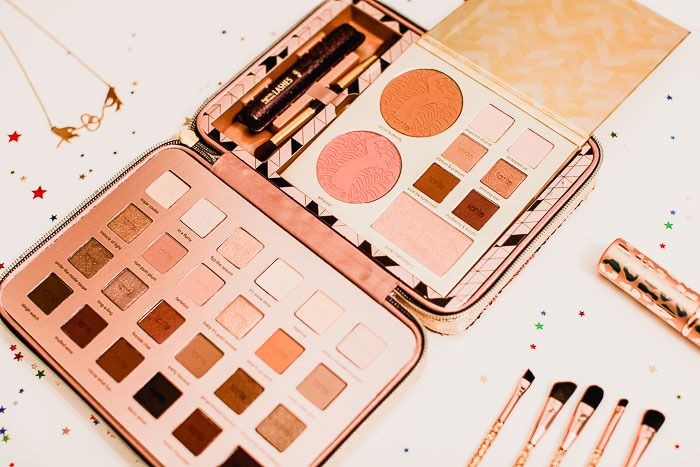 The Tarte "Light of the Party Collector's Makeup" set is a dream. I love the holiday sets Sephora offers every year; last year I got a Ciate one of polishes and I basically haven't needed to get another nail polish since then. This Tarte set feels like it has everything I'll need for most beauty looks. The different colors named after Christmas-y things (like eggnog and ring a bling and under the mistle taupe), but the colors are a shimmery mix of neutrals you can wear well past the holiday season.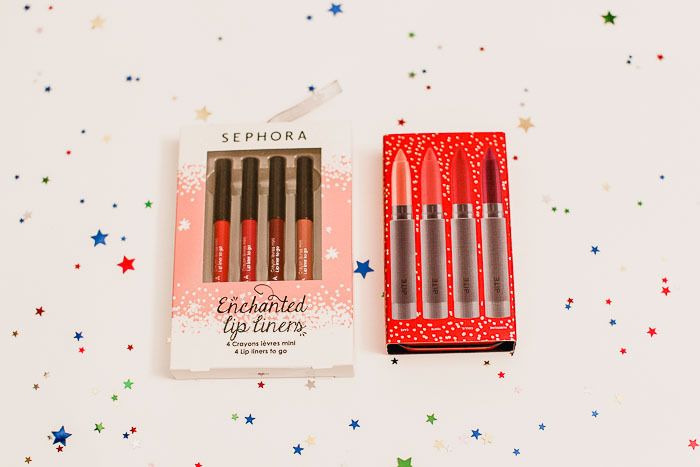 Sephora Collection Enchanted lip liners and Bite Beauty lip crayons because until now I didn't have any lip liners. Most of the time I think you really only need a steady hand to apply lipstick, but when I did a flapper look in October I didn't have the means to do a proper cupid's bow lip. So these two sets will help me play around with more beauty looks and the latter set comes in a sweet bright red tin with mirrored interior.
Boscia Girl on the Fly: a complete four step, four day skincare routine designed for "the girl on the go." I'll be travelling home for Christmas, so I plan on using this when those International flights are messing with my skin!