Few movies can compare with
It's A Wonderful Life
(it gets me every time) and
White Christmas
is still a annual favorite of mine, but if you're burnt out on typical Christmas movies here are a few classics you *might* not have heard of before that still stand the test of time.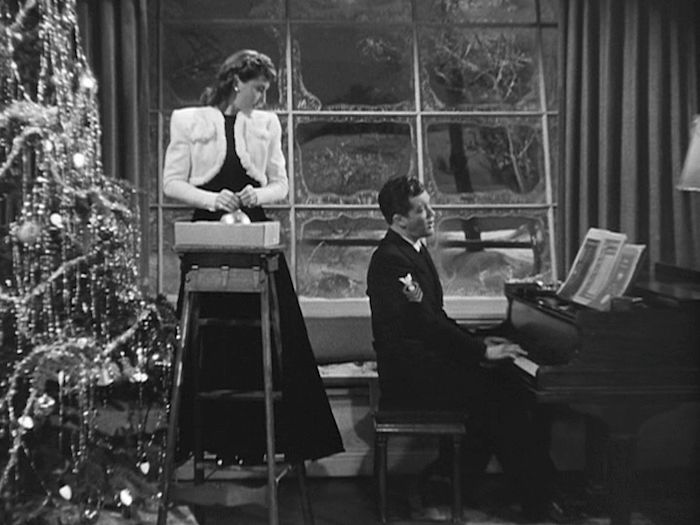 Christmas In Connecticut (1945):
If you only watch one movie on this list, I'd make it this one. It's a delightful comedy starring Barbara Stanwyck as a food writer who writes about being the perfect housewife in the country, but she's actually single, a terrible cook, and lives in a flat in the city. She has to attempt to live the lie when her editor wants her to host a soldier for a classic Christmas feast in her non-existent Connecticut home complete with make-believe husband and child. It's funny and reminds me of the Pinterest perfect world today where everything looks great online, but is more of a mess in real life.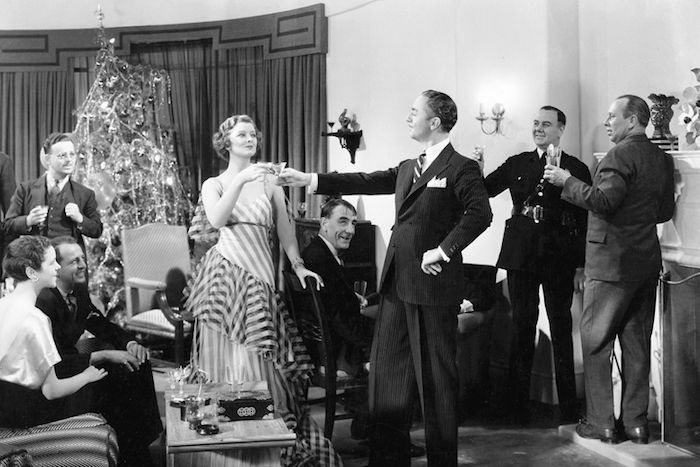 The Thin Man (1934):
This film only barely makes the list as it's not technically a Christmas movie. Instead it's a delightful murder-mystery film (the first of a series of five) starring the highly entertaining William Powell as a slightly drunk private detective and Myrna Loy as his wealthy wife eager to join in the family business. While it doesn't quite fit the genre of a Christmas movie the film does take place at Christmas time complete with holiday jingles playing in the background and a glamorous Christmas Eve party in a hotel suite. It might not be about the holiday, but if you watch it this month you won't be disappointed.
Meet Me In St. Louis (1944):
This musical starring Judy Garland doesn't just take place at Christmas (where Garland sings her famous "Have Yourself A Merry Little Christmas"), but follows a family in St. Louis through one year of their lives. We see the younger siblings dress up for Halloween, while the older sisters prepare for a Christmas ball, and see the whole family go through the ups and downs a single year can bring.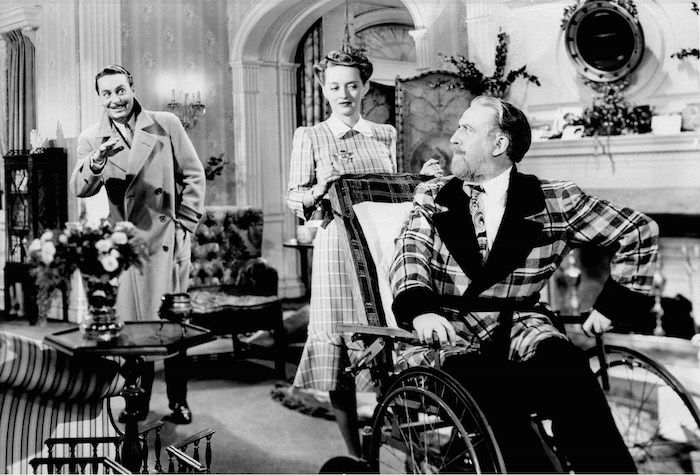 The Man Who Came To Dinner (1942):
"Guests, like fish, start to smell after a few days," is perhaps the best briefest summary of this film about a critic who injures himself while at a dinner party and is forced to stay at his host's home much to mutual dismay of his host and himself. While a comedy it takes place at Christmas time and is complete with penguins (more unwelcome house guests), ice skating, and gift giving. It will make you laugh and perhaps realize that sometimes even unwelcome guests can herald in welcome change.
Holiday Inn (1942):
For fans of
White Christmas
, this is a sweet musical starring Bing Crosby and Fred Astaire about a performer who decides to open a hotel that is only open on holidays. There's a song and dance number for each holiday of the year, some of them don't age well to put it mildly, but there are some really spectacular dance numbers (with fireworks) that make up for other songs short-comings. It has the classic romantic foils with each lead trying to sabotage the other, but like every good musical by New Years Eve everyone will be back with the person they should be with.
It Happened On Fifth Avenue (1947):
This is a true gem of a film and it's a bit sad it isn't as well known as other classic Christmas films. Every winter a homeless New Yorker moves into a mansion while its occupants are away on holiday and this year he brings along a group of his down-in-their-luck friends to live like kings for a week. When the homeowner's daughter returns unexpectedly she finds herself falling for one of the house's new occupants and convinces her parents to come home pretending to be paupers also seeking refuge. It's funny and sweet and well worth a watch.