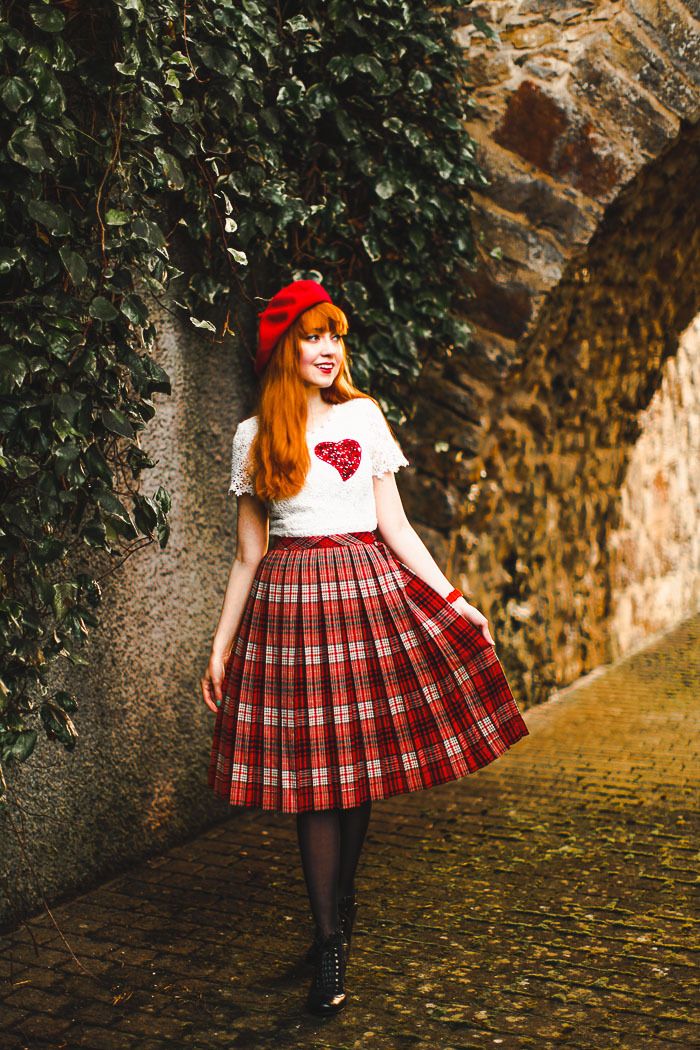 No matter the season I love a good little white dress....especially one with Valentino inspired embroidery details! I think white dresses work just as well in autumn and winter as they do in the summer and just call for a bit of creative styling. This dress is lovely on it's own, but lately I've been wanting to wear berets and Christmas-y plaids. Christmas is definitely on my mind; we've been buying our presents for others and setting up our tree, and I've started my "elf duties" volunteering at a local Santa's workshop in the evenings. It's really fun to see how excited children get at the prospect of meeting Santa--it's also entertaining to hear what some of them want for Christmas! One little boy told me he's asking Santa for a chainsaw...the looks on his parents' faces indicated that was one present that wouldn't be under the tree this year!
I'm not usually one for watches, but I love the retro lettering on
this one
and bright red color. I've worn it in a couple of outfit posts already and it works beautifully with vintage-inspired looks. Added bonus: the smallest setting actually fits my wrist! I think this is the first watch I've ever owned that I haven't had to get resized. If you like
Newgate watches
use code "newgatelovesaclotheshorse" to get 20% off at checkout from now until January 31st!