I grew up watching old movies, so when I think of romantic movies my mind goes more the black and white musical route than chick-flick. Nothing against chick-flicks, but I don't think most modern pairings can compete with a synchronized number featuring Ginger Rogers and Fred Astaire. The costumes! The set! The skill! The witty one-liners! I'm forever boggled by people who find old or black and white movies "boring" and miss out on the subtle humor, glamour, and timelessness of these films. So in honor of Valentine's Day, here are five classic and too often forgotten musicals. Watch alone or with company and sigh over the days when romance was a ballad and impromptu tap dance performance…
The Pirate (1948):
One of my favorite Judy Garland musicals is this rather ridiculous one set in the Caribbean about a girl who dreams of being swept away by Mack "the Black" Macoco, a legendary pirate in the area. If that sounds ridiculous enough wait until Gene Kelly, a circus performer, falls in love with Garland and decides to masquerade as the pirate to win her affections. He even threatens to burn down the village if they won't let him have her—a threat she is only too delighted to hear of. The whole film plays like a teenage girl's daydream or fantasy come to life and maybe that's one of the reasons I love it so much. If you like this one try
Summer Stock
for another Judy Garland-Gene Kelly pairing.
She's Working Her Way Through College (1952):
A lot of the films on my list are from the 1940s, but there were a number of memorable musicals made in the 1950s as well (the Marilyn Monroe, Dorris Day, and Bing Crosby era). One less remembered, but highly entertaining film that came out of the 50s was
She's Working Her Way Through College
. The storyline is about what the title would suggest: a burlesque dancer decides to go back to school--and Ronald Reagan is her favorite professor! She helps organize a popular musical for the dramatic arts department, but someone who knows her past is around to stir up trouble... If you like this one try
Good News
for another classic college musical about a nerdy girl who falls for the football star.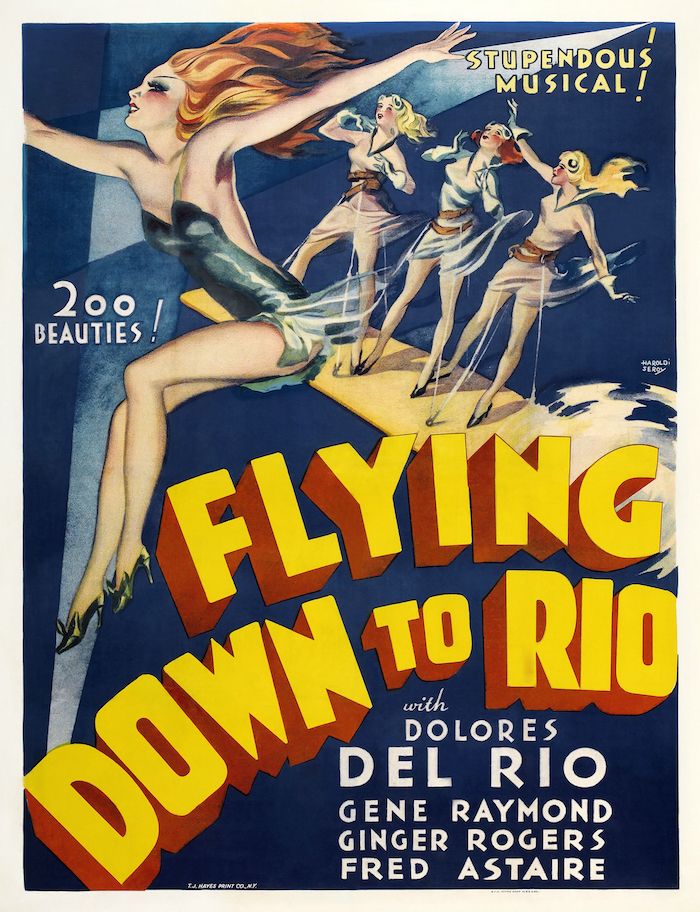 Flying Down To Rio (1933):
As far as classic musicals go it doesn't get any more classic than Ginger Rogers and Fred Astaire. They are the king and queen of the movie musical and were paired together in ten different films. While other of their films might be more memorable, have you heard of their first film together:
Flying Down To Rio?
Since this list is about less remembered musicals, this one deserves a mention because it is the first film that put the two of them together (although Rogers wasn't a main character and Astaire wasn't the lead actor). The film also boasts a memorable "dance" number that features a chorus line of girls strapped to an airplane wing. For a more classic Rogers-Astaire film at the height of their pairing with gorgeous dance routines try
Top Hat
or
Swing Time.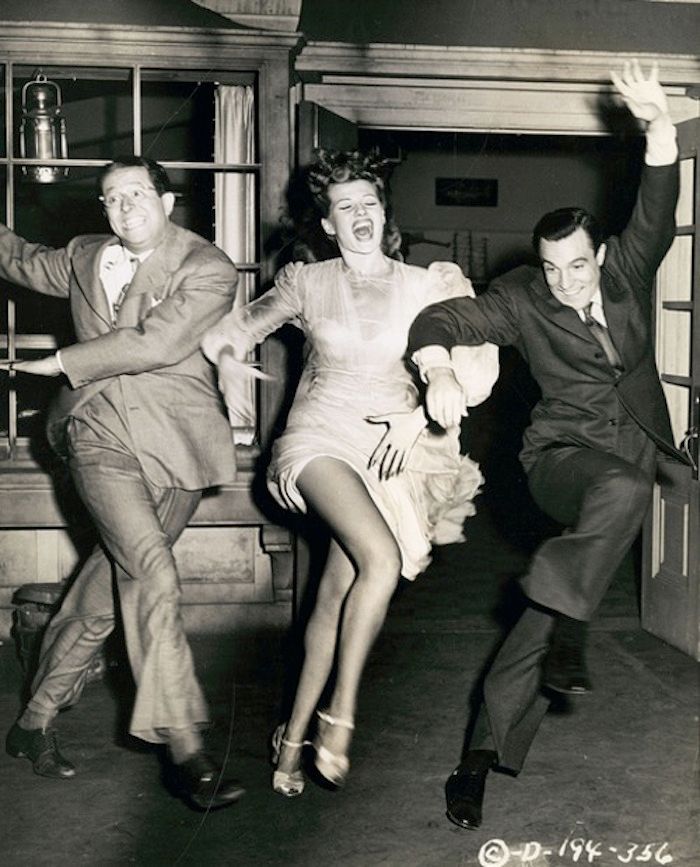 Cover Girl (1944):
Random fact but when asked who his favorite dance partner was Fred Astaire said Rita Hayworth—despite having worked with Ginger Rogers on ten films! I've never really forgiven Astaire for that snub to Ginger and so although Astaire's films with Hayworth are lovely, I refuse to put them on this list! Thankfully Rita Hayworth also worked with Gene Kelly on a musical-comedy that helped launch both of their careers:
Cover Girl.
It's a delightful film about a night club dancer who wins a competition to be on a famous magazine cover and as fame sweeps her away from her old life and into the arms of a wealthy playboy her fellow nightclub performer (Gene Kelly) realizes he's in love with her. Will she chase wealth and fame or realize her true love was there behind the piano all along? If you want to see a Rita Hayworth-Fred Astaire pairing look up
You Were Never Lovelier
and
You'll Never Get Rich
.
Bathing Beauty (1944):
In the 40s M.G.M. asked itself "what if you made a musical under water?" Luckily for them Esther Williams existed and they quickly started making films starring her in increasingly dazzling costumes and swimming pools. In this film Esther is a swim instructor at a co-ed college preparing to quit her job and marry songwriter Steve (Red Skelton), when a New York producer gets in the way paying an actress to say Steve is already married. Angry and horrified, Caroline (Esther Williams) returns to her job, but Steve follows and enrolls at the school to try to win back her heart and convince her of his intentions. It's an entertaining film from start to finish with Skelton dressing up in a tutu for dance class and finishing with an epic water-dance routine by Williams that is unforgettable.