While the post title might come from a more recent movie, the outfit is inspired by an older movie, namely:
What A Way To Go
. I've lost count of the number of times I've mentioned, recapped, and recommended this film on the blog, but if you haven't seen it yet and enjoy old comedies and 1960s fashion, do yourself a favor and hunt a copy of this film down! It is one of the funniest movies, but also total eye candy with jaw-dropping and head-scratching style in equal measures. One of Shirley MacLaine's most iconic looks in the film was a head-to-toe pink ensemble--and I do mean head-to-toe; her hair was dyed to match her floor length fur coat! I had that look in mind when I threw my faux fur pink coat on top of my dress and thought "why not?"
Also I really like my sweet little unicorn sea horse purse, but I'm thinking of getting rid of it (been meaning to do some spring cleaning and list a few things in Depop). The purse comes with an unadjustable chain strap which is sadly too long for me, but since I think it's so cute I'm tempted to remove the straps and use it as a clutch. What do you think: "too many novelty purses this one can go" or "it's cute, keep it?"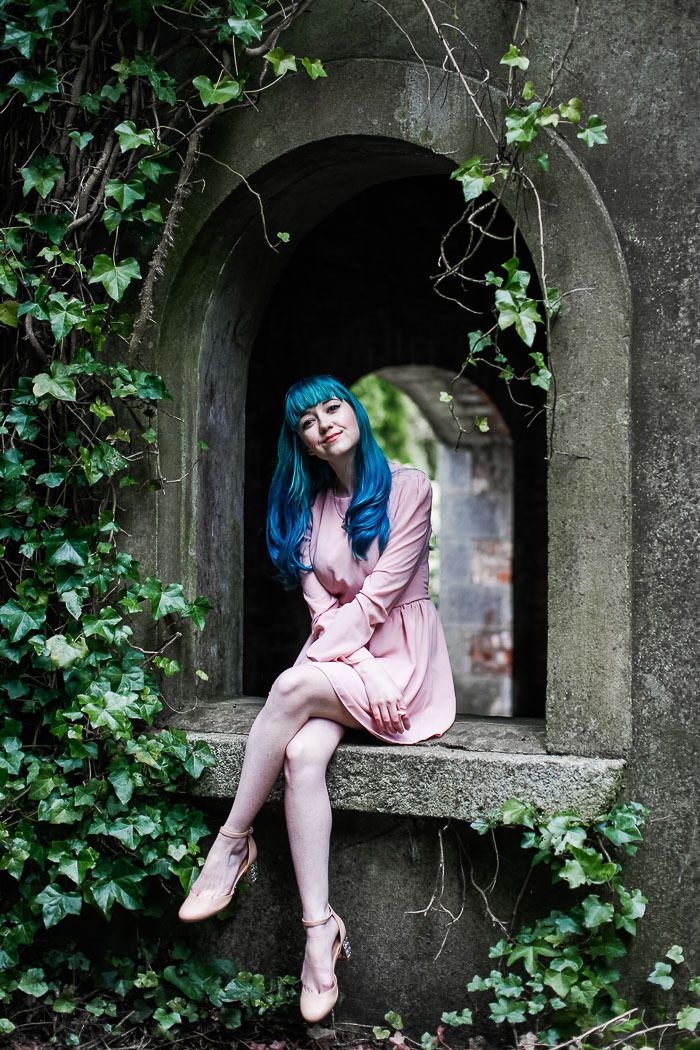 *all pictures by me*