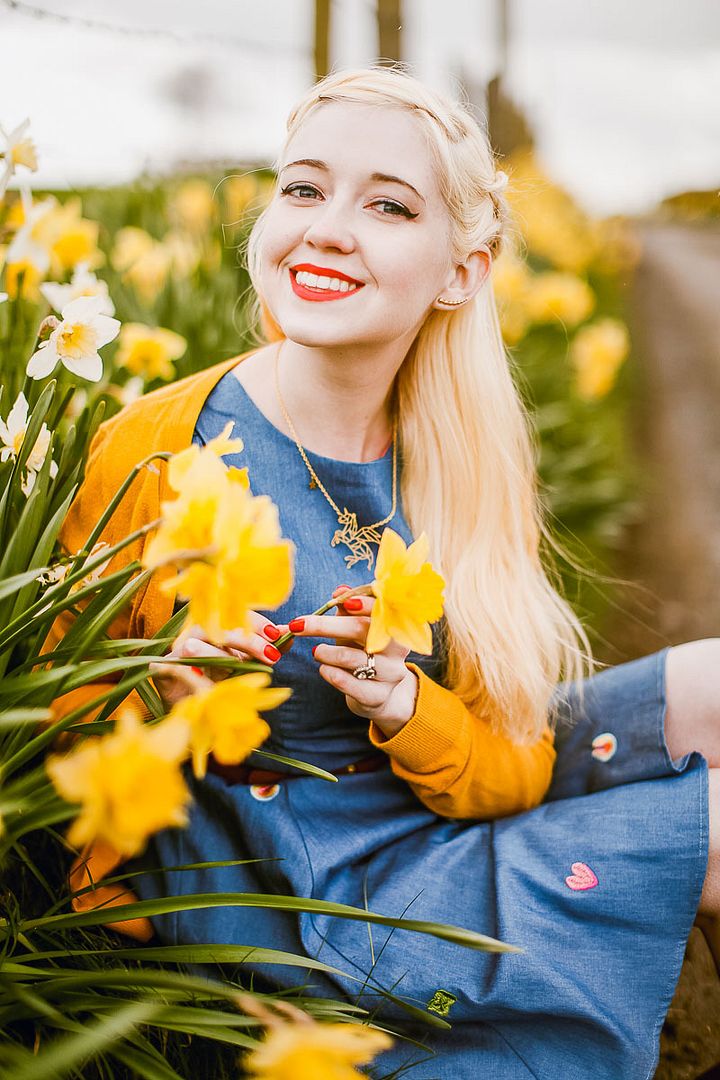 The best photo locations aren't planned or researched in advance, but come from having your eyes open to appreciate everything around you. We spied this daffodil lined road while out on our way somewhere else and knew we needed to make a stop before all of the blooms were gone. We also used up the last of the good morning weather as we were taking these pictures because it started to rain in the last few and we ended up running back to the car when it really started to pour! People here are fond of saying "you can experience a whole year's worth of weather in a single day in Ireland." And it's quite true. Mornings can start with a frost, move to bright and sunny, and by mid-afternoon you can be running away from a rain storm that turns to hail! It's been happening a lot lately. I guess it's just that changeable spring weather that's happening in a lot of places, but while some areas seem to have warm days chased by colder ones, we have both weather conditions within a few hours of each other!
With all this wild weather I wish I could say I've seen some rainbows, but sadly not, so those little rainbow charms on
my dress
will have to suffice for now. This dress is probably my favorite piece from the Book of Deer spring/summer collection. It's just so simple and classic, but has those tiny details that set it apart--like the charms on the skirt and bright pink lining. It's a perfect chambray for spring and summer, but I could also see it layering (with the same cardigan even!) with some tights and boots for autumn.