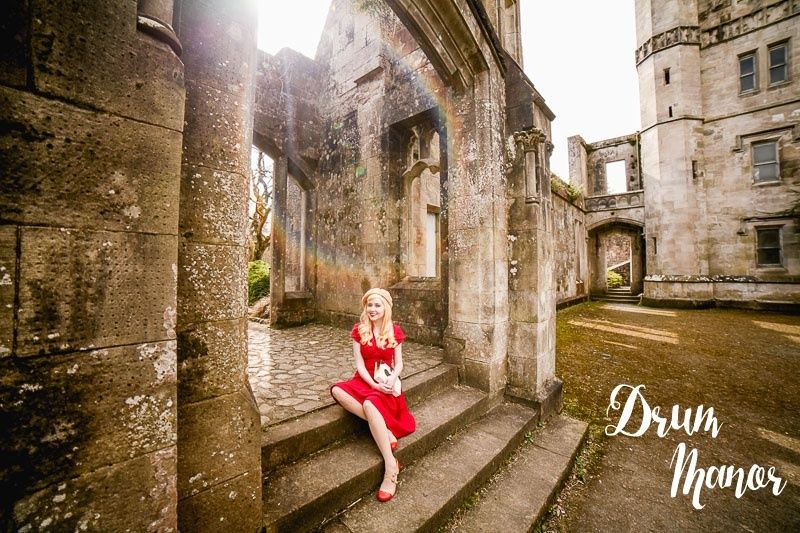 One of my favorite old manor houses to wander around on a sunny day is the ruined Drum Manor.
What remains of this manor house is actually the outside walls and what was once the interior of the home has been converted into a garden. I knew the beautiful stone walls would be the perfect backdrop for
my new red dress
by
Miss Candyfloss
. I wore this dress over our weekend away awhile back and only
snapped one picture featuring
it against the dramatic backdrop of an oncoming storm and Scrabo Tower. It's just such a stunner of a dress that calls for an equally dramatic location to set it off--although it also walks the line by being very easy and wearable that I've worn it on quieter days of errands (styled more simply with flats and sans beret and book clutch).