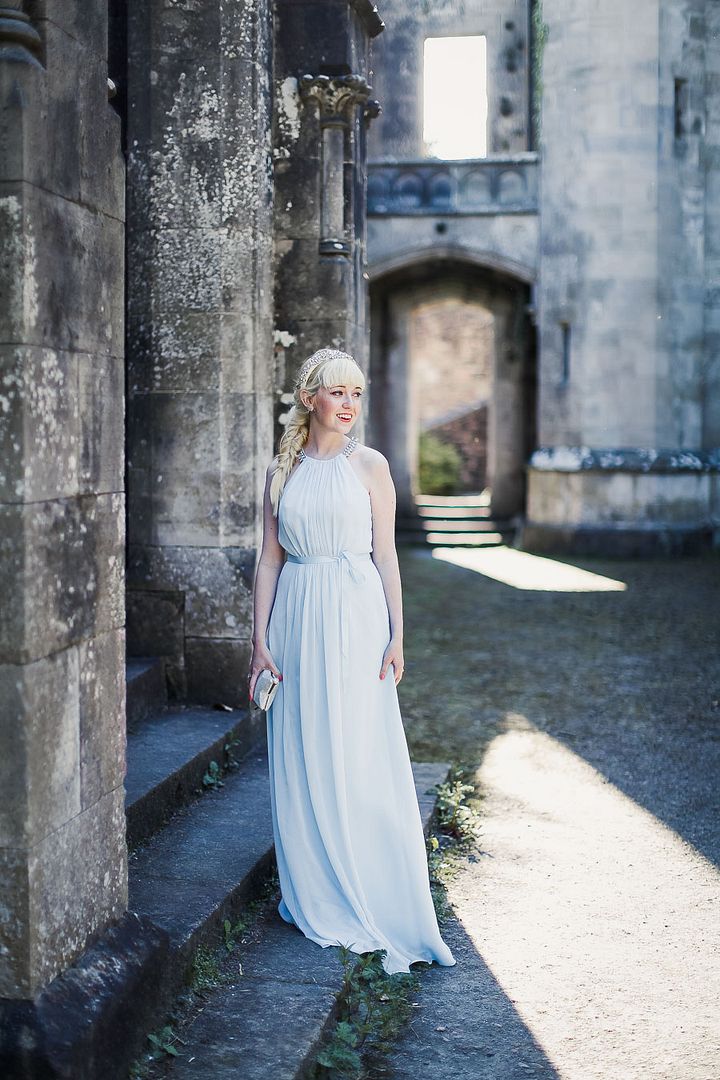 It is officially wedding season--I can attest to June being a popular month since we got married in June last year and had another wedding to attend as guests as soon as we returned from our honeymoon!
We're at that stage in life where many of our friends seem to be just married or soon-to-be-married. I've been a bridesmaid in a couple of friends wedding and will likely be one again in the next year (or am I a brides-matron now?). With more than 300 store locations in the US, Canada, Puerto Rico, and United Kingdom, it's no wonder the dresses I wore as a bridesmaid in the past were from
David's Bridal
, but I hadn't considered them for
guest of a wedding looks
until now. I'm so glad I did because isn't this cool,
column of a dress
so lovely? I fell in love with the shape first (maxi dresses are perfect for looking taller when you're petite) and then was pleasantly surprised to find it was available in ten different colors. It really removes the stress of finding the perfect dress even as a guest when you find a shape you like and can choose almost any color that also suits you--so much easier than scrolling through countless dresses that suit in one aspect but not another. I chose the capri shade which suits an icy blonde and I already knew I had the perfect accessories in my closet to complement it. In the spirit of "something old, something new" I'm even re-using the silver heels I got for my own wedding with this look. Weddings in Northern Ireland are often more formal affairs than the ones I attended in the US, so this sophisticated style is a perfect switch from my usual tendency towards quirky, retro dresses. The pretty crystal collar calls for only a few small embellishments and my sparkly headband mimics the hats and fascinators that are popular at weddings here. I feel unfussy, but chic and ready to dance my shoes off at the next June wedding.