For summer inspiration I always seem to be looking at past decades.
There's just something of the glamour of a vintage look that I can't resist, even if for the decade it was in it wasn't considered glamorous at all! Take the 1940s style, it was a lot more practical than the decades that came before (or after), with cleaner lines to the clothes and less frippery/detailing. This decade was highly influenced by the second World War. Fashions became more practical and utilitarian than in previous decades, while hairstyles and beauty became more feminine with ringlets and soft waves becoming popular (as opposed to the bob and shorter cuts of the 1920s and 30s). Women were dressing more practically than ever with clothes suited for the workforce, but being beautiful was actually considered a wartime duty which meant more classically feminine hair and makeup.
For 1940s inspired summer looks this means you can skip the dress (although if you do want a dress opt for a shirt or tea dress around knee length with a straight, a-line skirt) and focus on playsuits (rompers) or more sporty separates, like collared shirts and mini shorts. And although summer usually means baring more skin the areas on display in this decade were legs and shoulders or backs, cleavage would almost never be visible. Accessories should be small and minimal (it was a period of thriftiness so gaudy, bold jewelry wouldn't fit the look), although you can get playful with novelty sunglasses, hair bows, and straw hats. With fabrics opt for solids or classic patterns like plaid pieces or gingham. Another important style note is to limit the number of colors you wear in a single outfit; only 2 or 3 colors at a time and try to keep all of your accessories the same color. As always one of the best ways to find inspiration for a decade is to watch films made in that time period; they will always be more accurate than films made today and set in that decade! Find a few of my favorite 1940s films (and more style tips) below, along with what I'd buy now to get the look.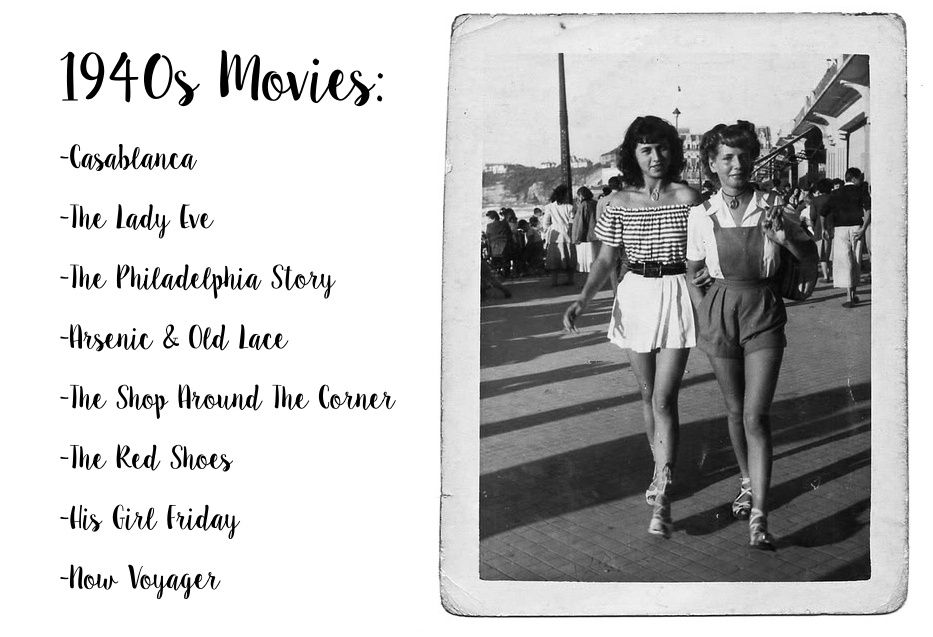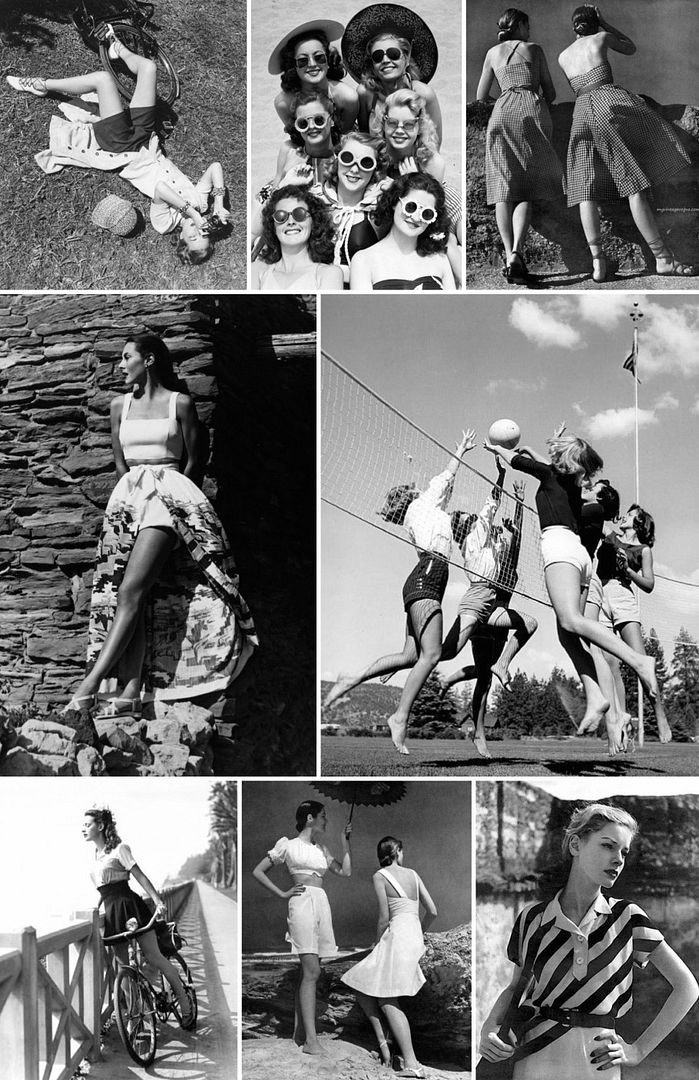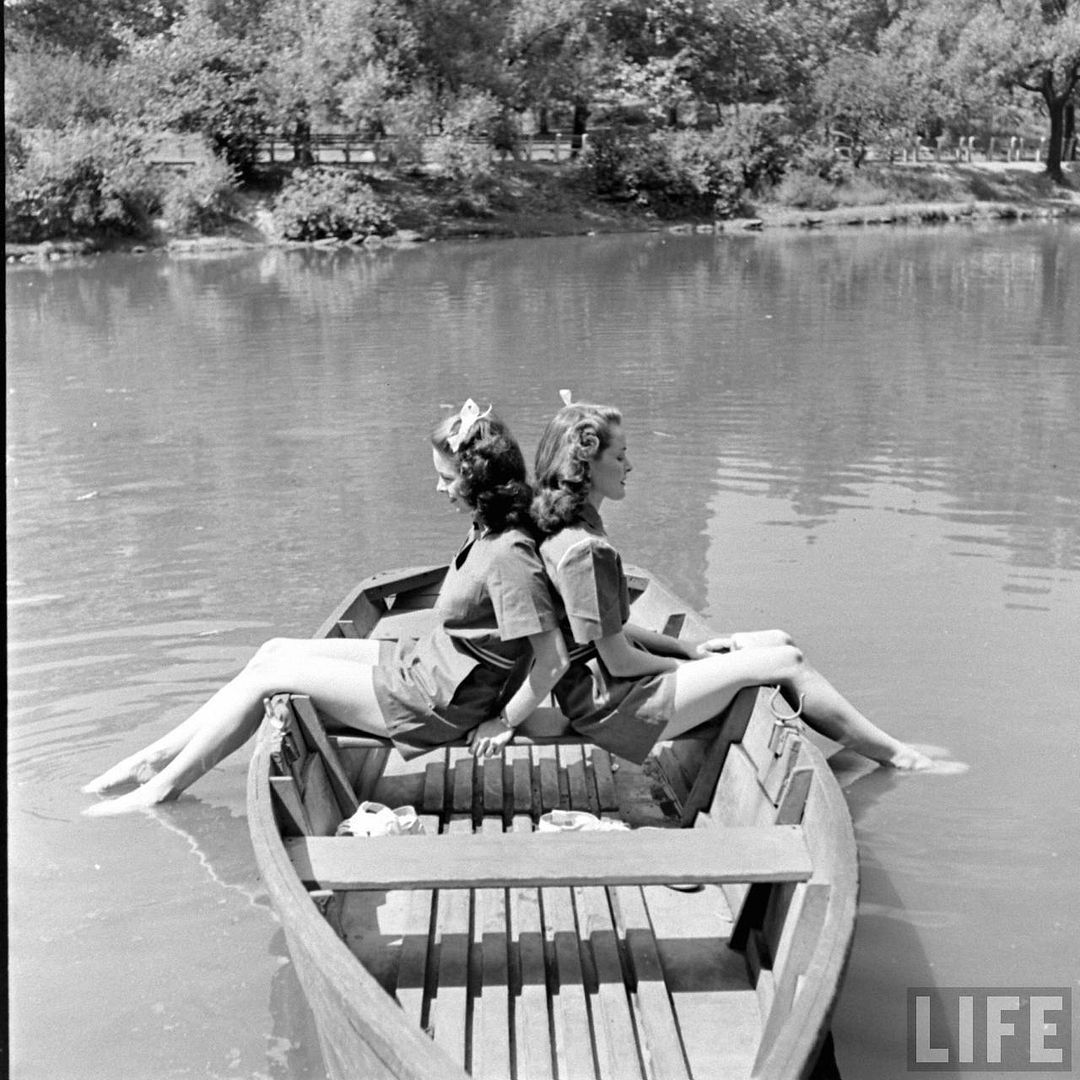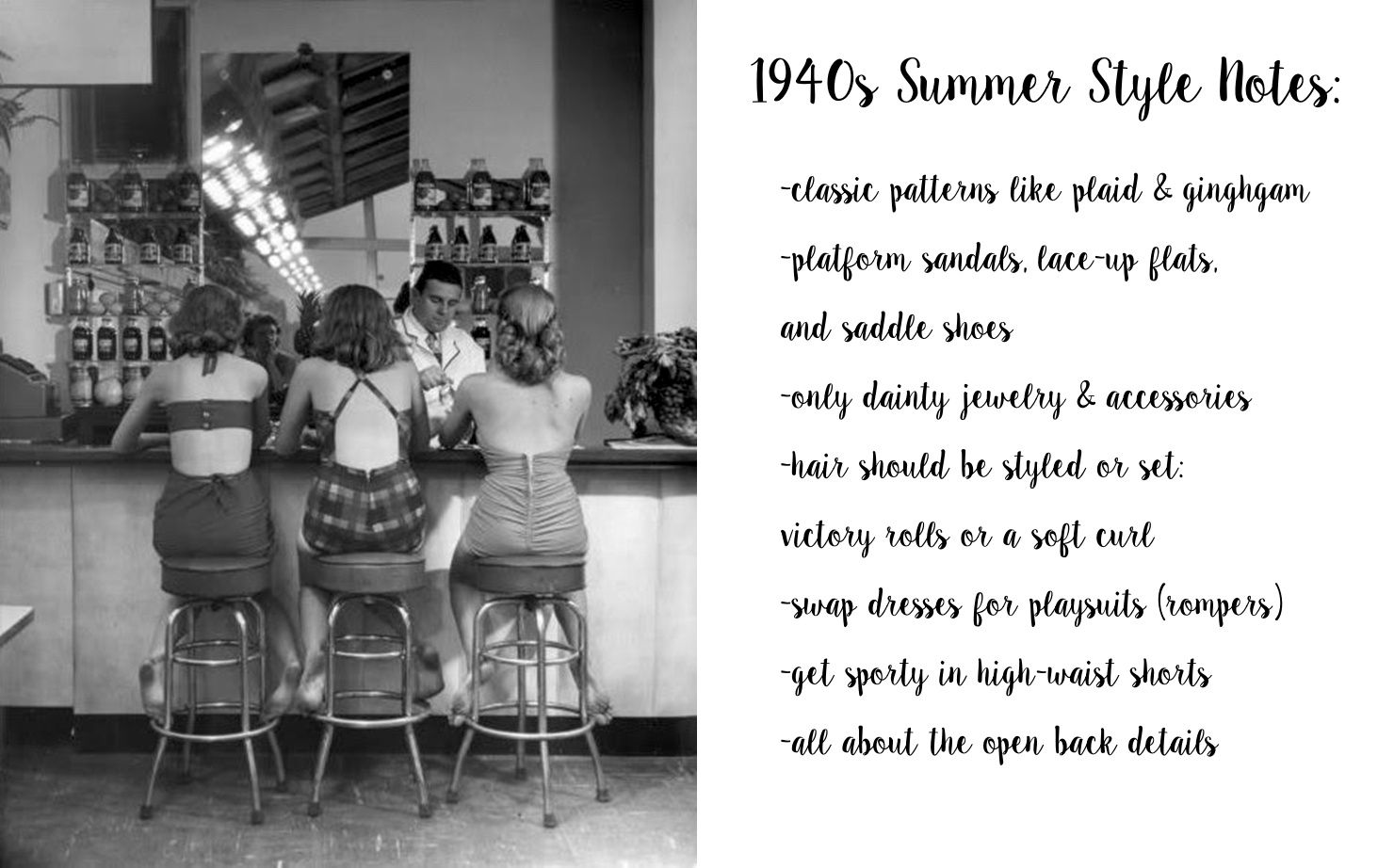 Miss L Fire
vintage shoe reproductions to sites like
Unique Vintage
that let you shop by the era you're interested in, to the ubiquity of rompers and matching separates in nearly all high street shops that make getting a vintage-inspired look easy. Personally I want the look with a bit of novelty flair; some sea-themed hair accessories and quirky little purses in the shape of cute animals.