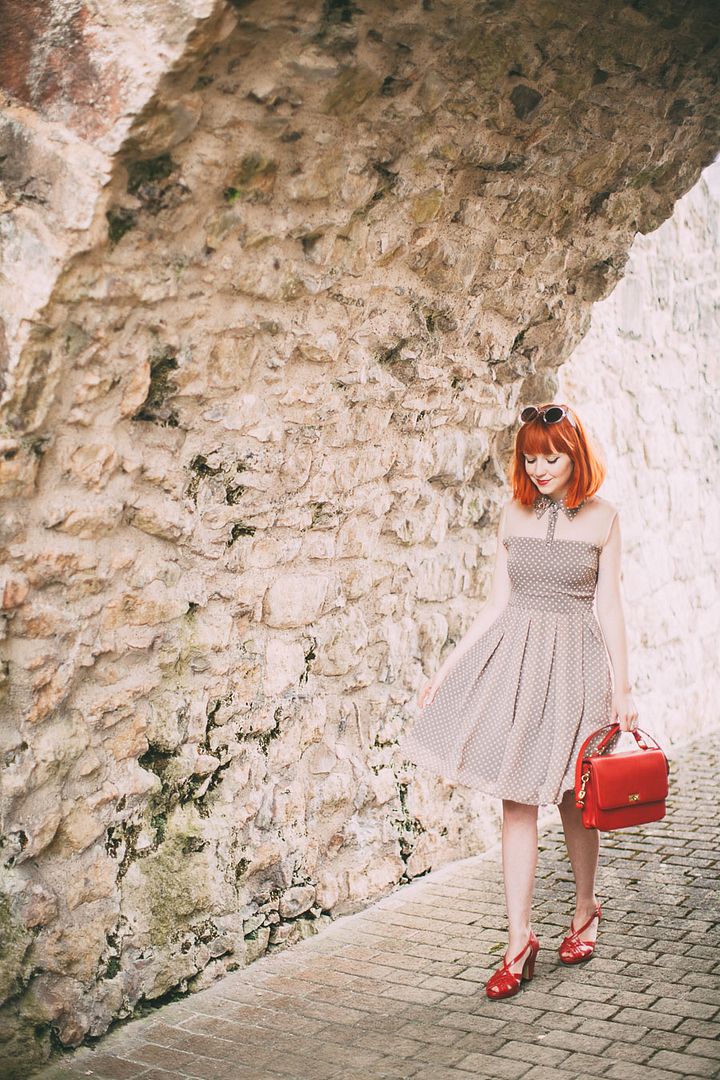 If you follow my Instagram you will know that I recently went in for a chop.
It was a cut I sort of wanted (being a bit bored with long hair) but also knew I needed since a lot of my hair was damaged from my frequent bleaches and dyes of the past year! After my hair cut I asked Thomas what he thought about it and he said, "you look familiar." Looking in the mirror, I find myself agreeing with him. Four years ago I had a Jean Seberg pixie cut (it will always been the "Seberg cut" to me since I showed pictures of her to my hair dresser when I asked for the style) and while I grew out my hair a good deal since then, shorter hair is more familiar to me. When I see myself with the bob it looks
right
to me, although I must admit it doesn't
feel
right yet! Immediately after my cut my head felt so much lighter, like a weight was off my neck (which I suppose it was in a way) and brushing my hair I keep almost dropping my brush when I get to the ends because it's just a short, quick sweep! But I'm sure that novelty will wear off soon as well and it will feel as familiar on my head as it looks in the mirror.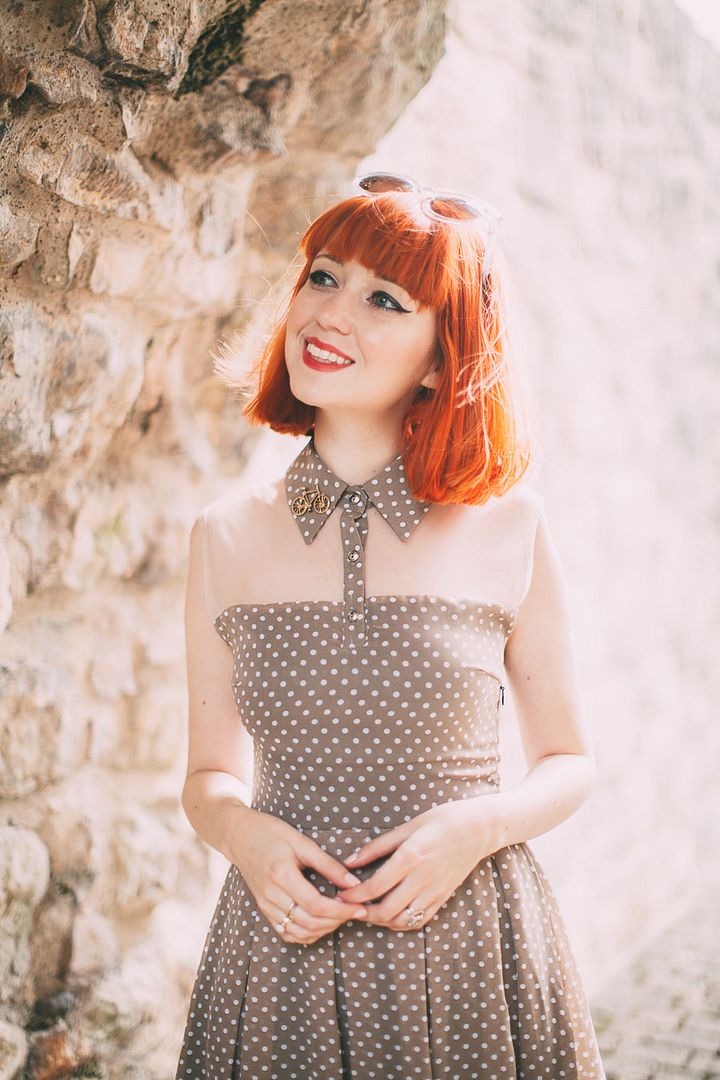 How great is
this classic, yet modern polka dot dress
by Apricity? It's sort of like a classic shirt dress, but with a contemporary sheer panel. The dress is
available in a few different colors
, but I immediately felt drawn to this light brown aptly named "coffee polka dot" dress. My wardrobe is usually dominated by color--it's a sea of bright yellows and greens, every shade of blue, and far too many little red dresses. Neutrals are often lacking, but lately they're what I've been intrigued by the most. I want all of the light brown, camel-y colored knits for autumn! This dress feels like a step in that direction; light and summery but with the warmer, more earth-y tones I might be wearing more this fall.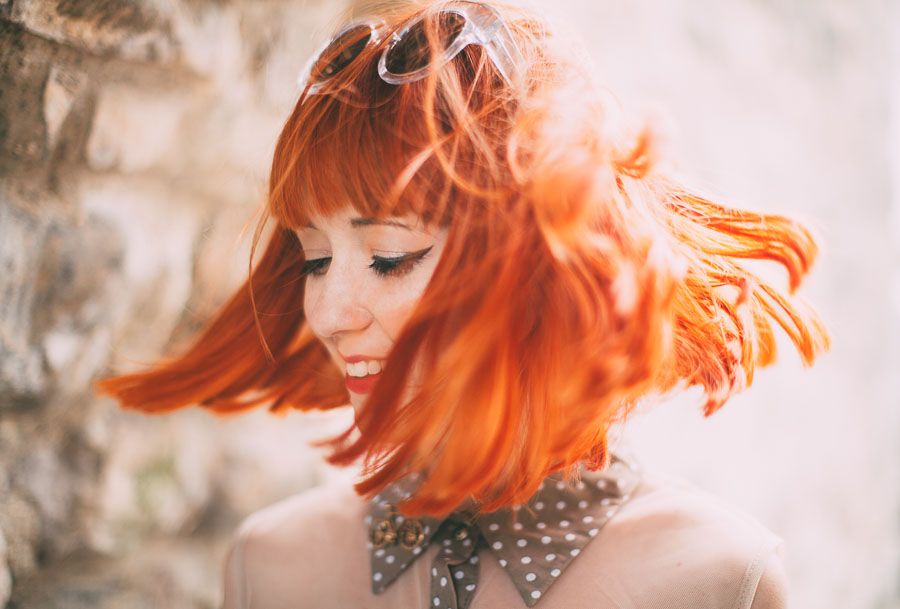 Save
Save
Save
Save
Save
Save