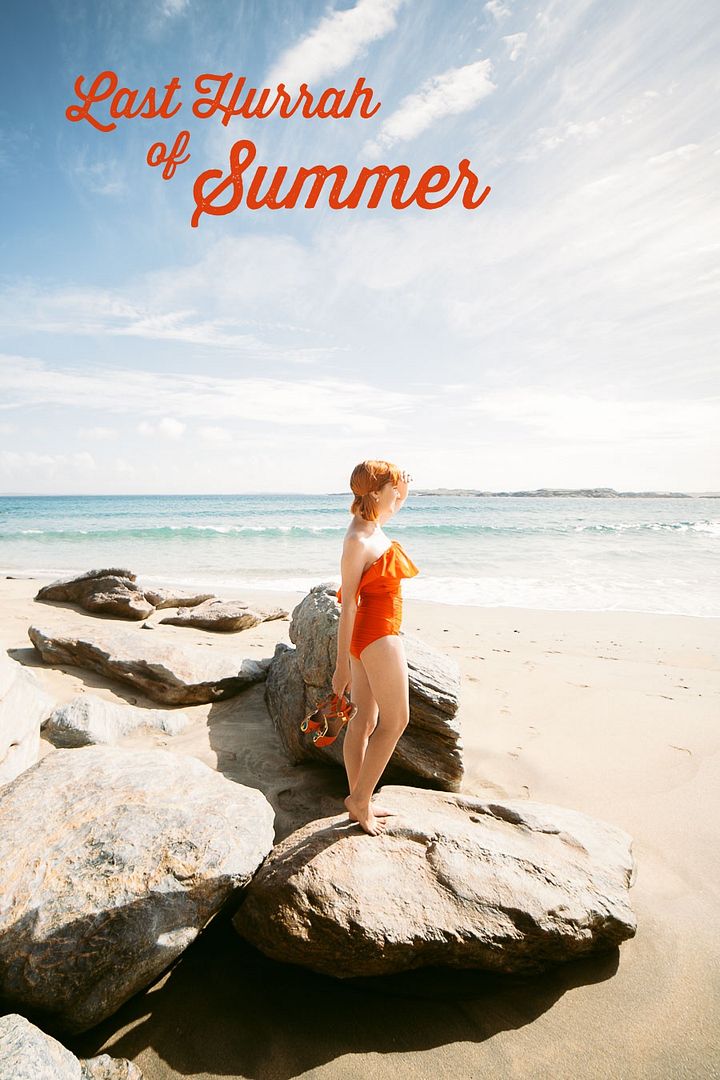 Summer has felt fleeting in Ireland this year--like a will 'o the wisp you chase but never seem able to capture, but in the last few days we feel as though we have captured and tamed this halycon season.
With my parents here on their second visit to Ireland we packed our bags and headed south to a quiet island dotted with sheep and empty, idyllic beaches. I had thought we would be doing more hiking, bundled in watherproof jackets and sensible boots, but after a wild ferry ride across stormy waters the skies cleared and we've been treated to the loveliest end-of-summer weather that had us shedding shoes and jackets as soon as we reached the shore. I still haven't got in the water past my ankles, but I'm glad I packed a couple of swimsuits to properly soak up this sunshine. Thomas, more bold than any of us, has been floating around the icy waves as if they were as warm as bathwater.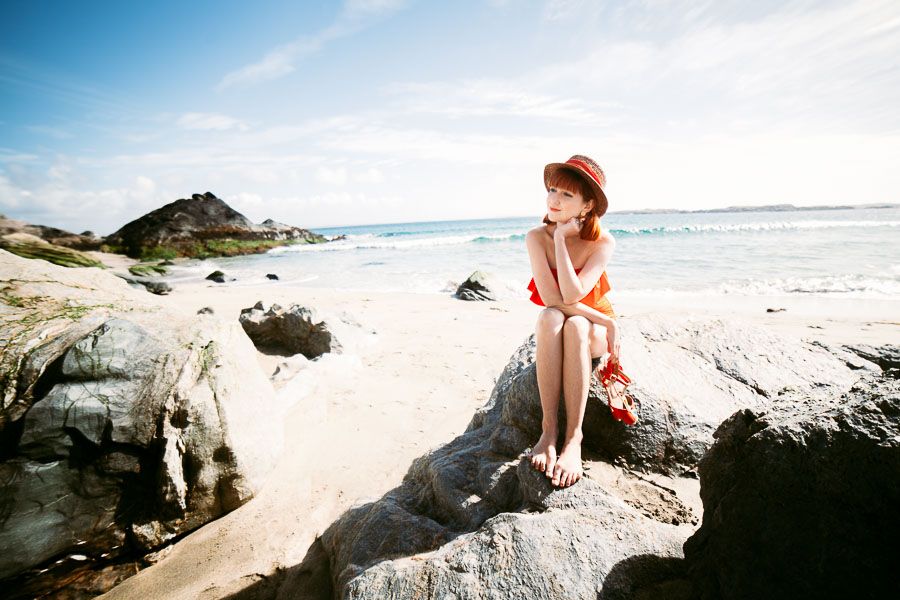 *old boater hat,
Albion Fit Dahlia suit
,
Miss L Fire sandals
*
I'm always most comfortable in a one piece suit and
Albion Fit
sent me a couple that really fit my style perfectly. I like being covered, but not boring and
this bold red suit
fits that to a tee; the ruffle keeps it playful and you'll never look like a wilting violet in right red. Naturally I have all of the red accessories to match--a reliable old boater hat and playful pair of sandals. This suit comes with detachable straps which I promptly removed (I would say "no tan lines" but we all know
I don't tan
).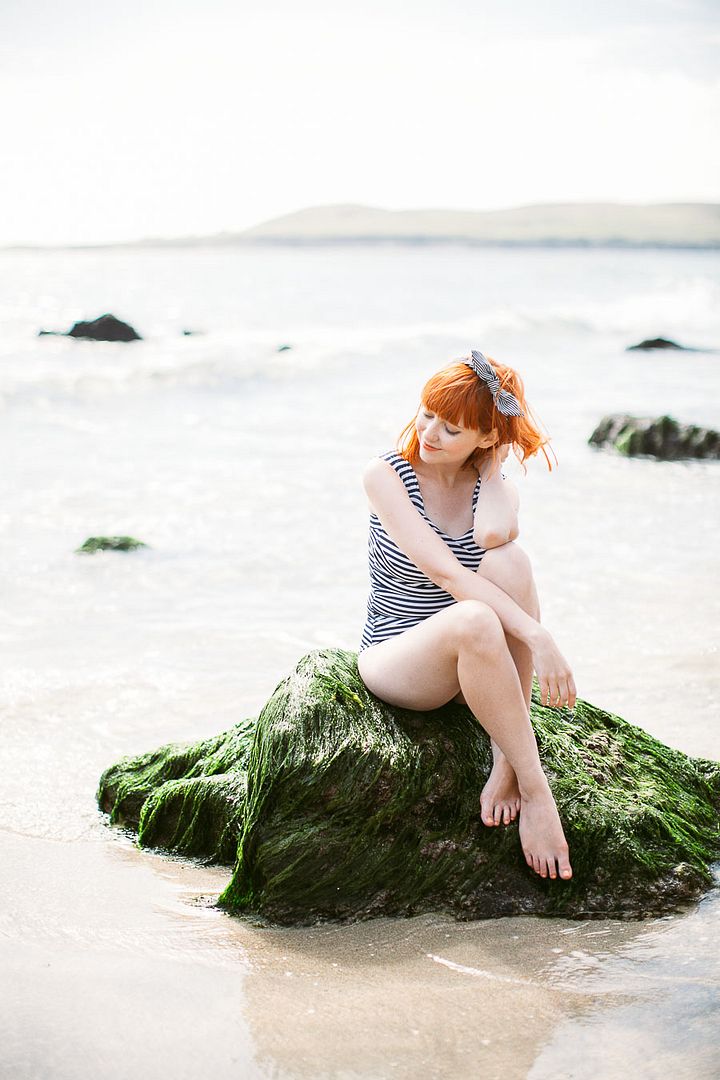 My other suit is the
Brigitte
which can be styled with the sleeves worn off the shoulder much in the style of Bardot herself. Tucked into a bright skirt with a jean jacket on top there's no telling it from another striped top; a perfect suit for all day adventures I think this one might be my new favorite. P.S. Use code ACLOTHESHORSE to get 15% off at
Albion Fit
; they have brilliant travel dresses and skirts as well for the perfect wardrobe to pack for adventures.