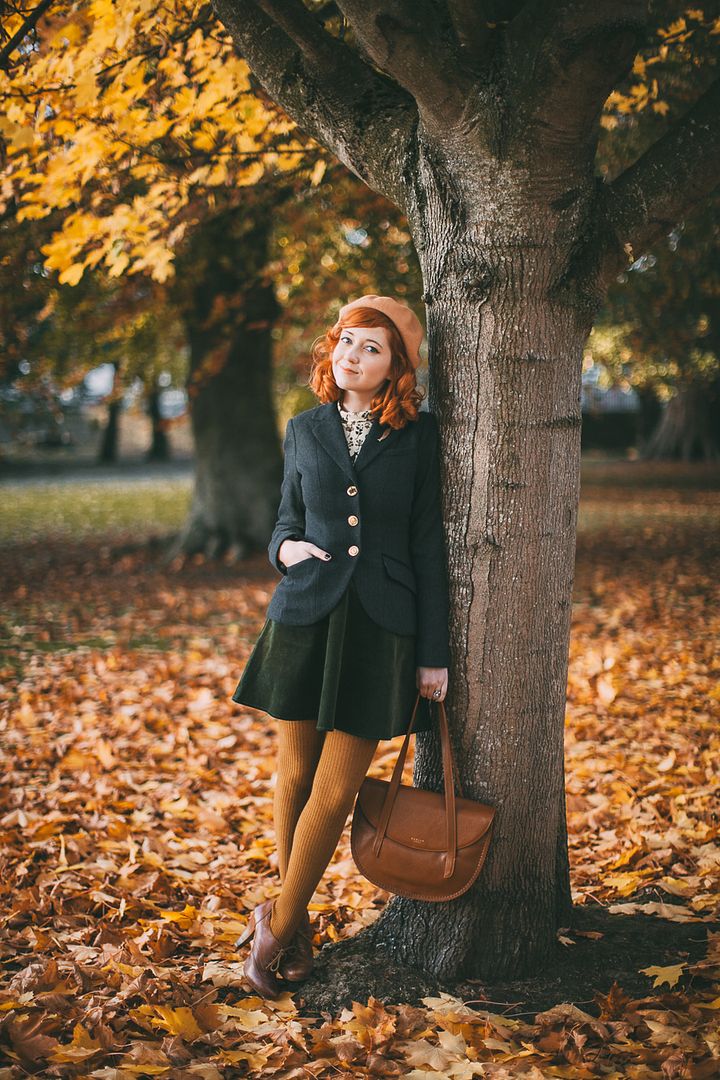 I swear every year my style gets a little more "British countryside" and it's entirely unintentional. Really almost all of my style leanings are unintentional. Someone recently said, "so you really focus on retro and vintage fashion, right?" And I was like "oh, do I?" But of course looking at my outfits, it's true. I'm not very trendy, no one would call my style modern or minimal even though I don't actually wear much real vintage. Occasionally I'll go through a phase where I think I'd like to dress more edgy--a major failure of my early twenties when I wanted everything studded and sharp but people kept saying I looked "adorable" totally missing the fact that my clothes could literally cut them--or mature--a more recent musing. Whenever these desires to look a specific way I usually purchase a few items to add to my closet that seem more aligned with that style, but inevitably I just put on clothes in the morning that feel good and forget my big plans to dress more "bohemian!"
So, right now I find myself looking more and more like a lady at her country estate. You know the type from old books and films that spends high season in town in silks and satins, but retires for a few quiet months to her country house where she wears lots of heritage tweeds (and probably furs) and rides horses through misty fields. Well if you subtract the wealthy estate and horses, and mix in mini skirts then that feels like the direction my style is going in...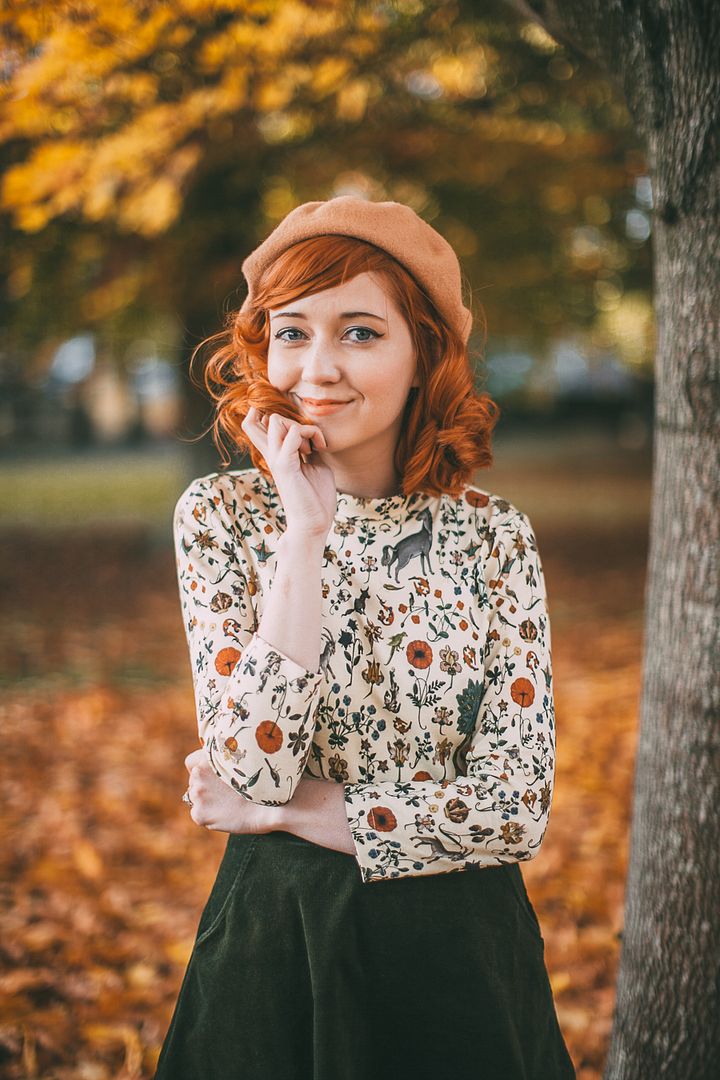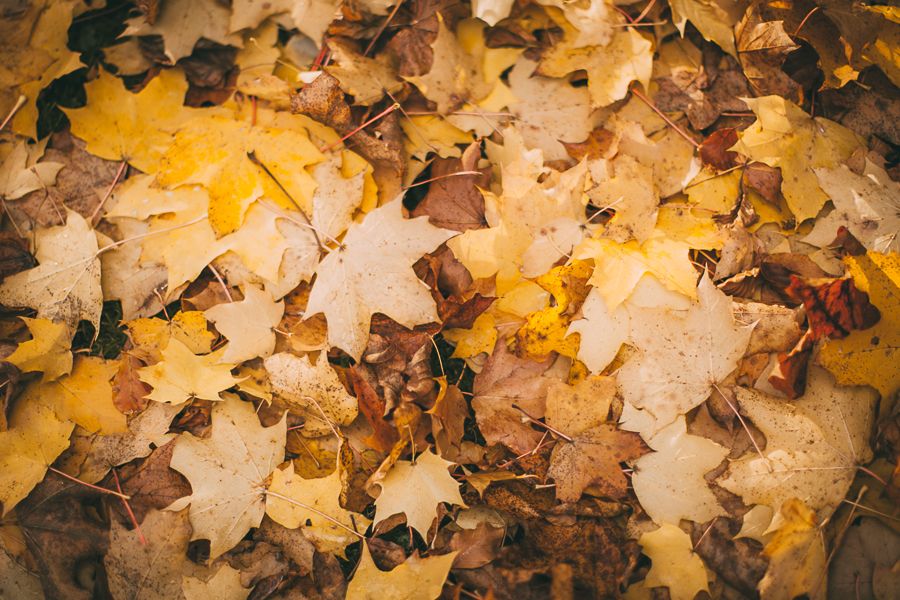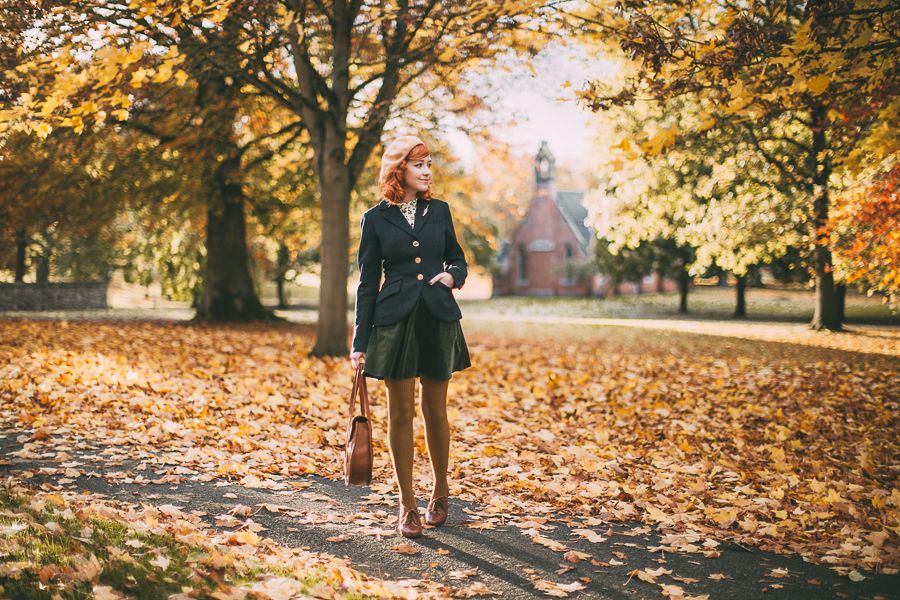 beret
,
Joules jacket
,
Almanac for June narwhal
,
Samantha Pleet top
,
Modcloth skirt
,
Modcloth tights
,
Radley purse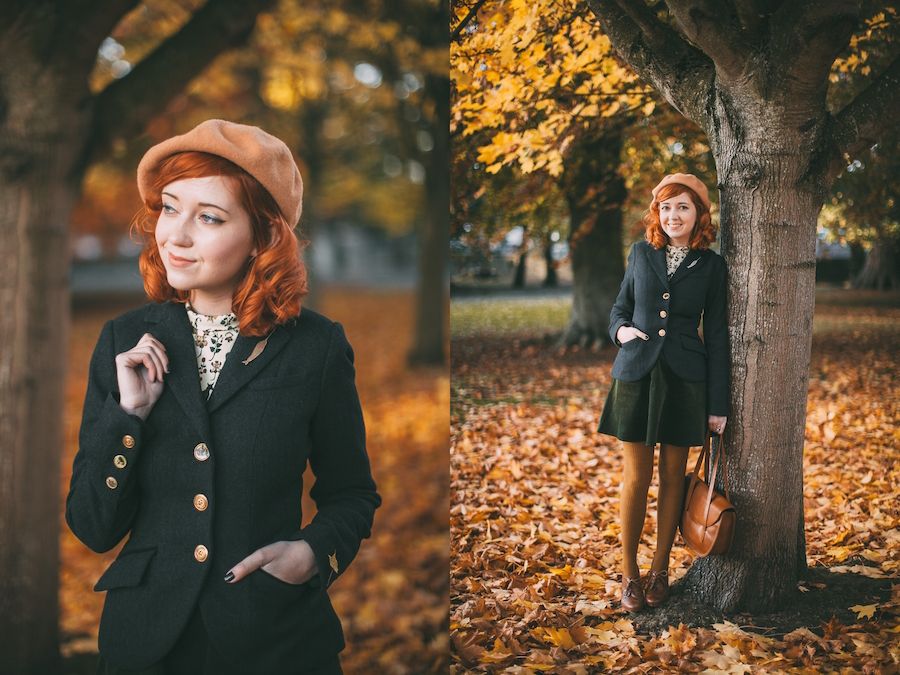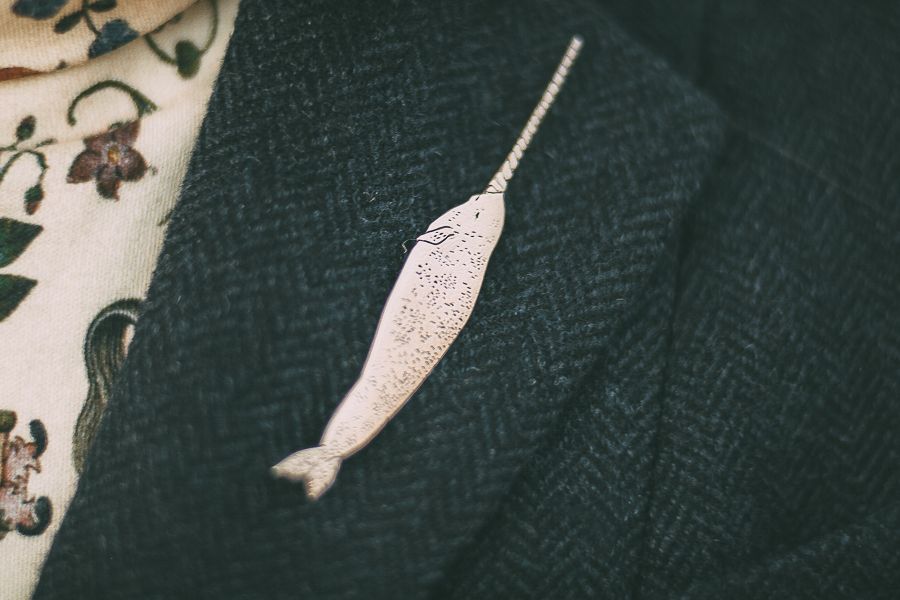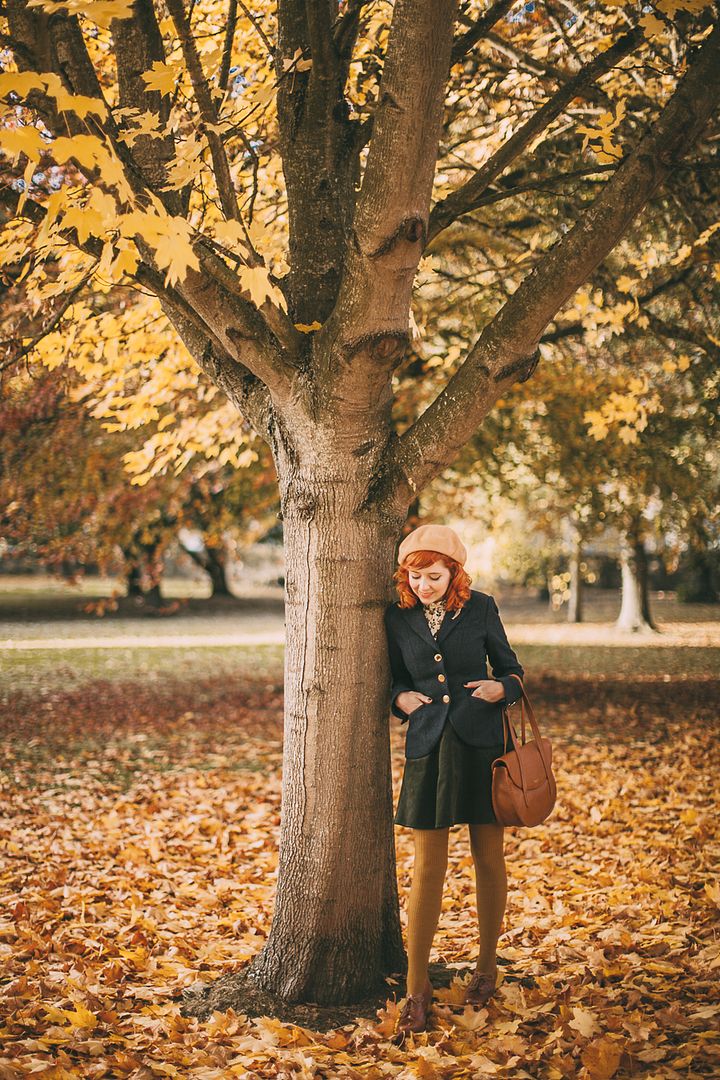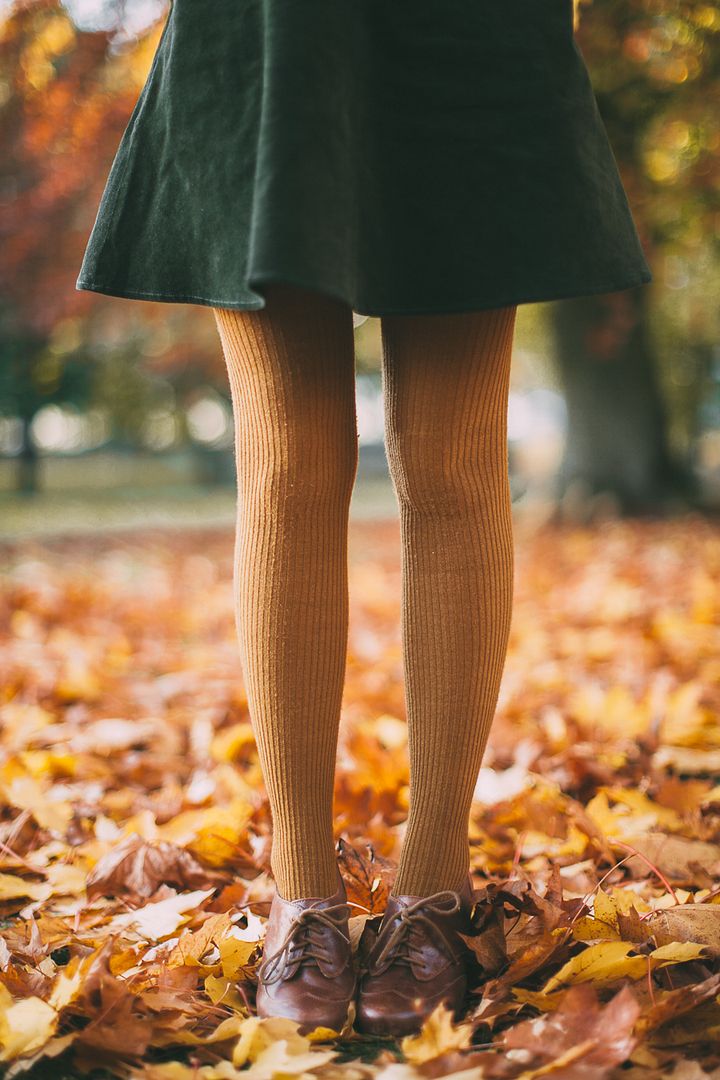 This skirt
might look familiar since I wore it's
reddish twin
on Friday's blog post! As soon as I saw Modcloth's new "whirl's greatest skater" skirts I knew they could be an autumn staple in my closet. The shape, length, and fabric are absolutely perfect and the skirts feature deep pockets (which every woman who wears skirts loves and so rarely finds). Since it seemed quite perfect online I got it in two colors--cayenne and pine--and only barely resisted
the navy version
. To me, these skirts are really good basics; they're perfect for setting off more interesting blouses/tops. I feel like it would be really smart for them to re-release the skirt next autumn in new color options; like mustard yellow and oxblood, please...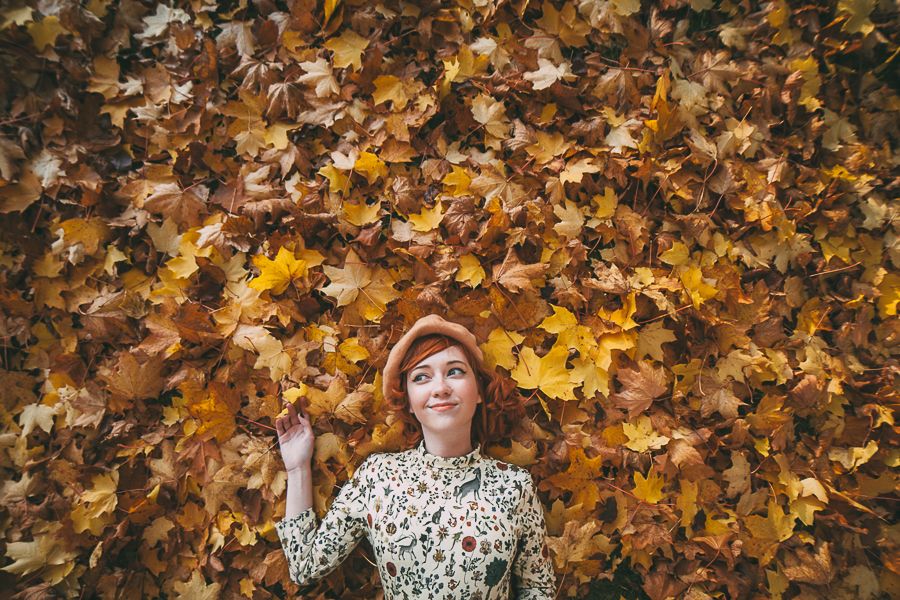 Save
Save
Save
Save
Save
Save
Save
Save
Save
Save
Save
Save
Save
Save