To each, their own! I know many people who can't watch a black and white movie without dozing off or at the very least rolling their eyes excessively when viewing an old musical and the ludicrous way people randomly burst into song and dance. But for me, I can't help but roll my eyes and say something sarcastic with every meme I see online about how the best Christmas movie is
Love Actually
--or no,
Love Actually
is the worst,
the Holiday
is the BEST--when I can't sit through either film without cringing. To me, those aren't classics.
They aren't even good
. Again, it's a matter of opinion and I think in my case, nostalgia too. I grew up watching old films, I think that's where my love of vintage fashion comes from. It also means at Christmas, a season where we get especially nostalgic remembering our childhoods, I really start to long for some classic black and white movies. These are a few of my favorites that I look forward to watching every year.
It's A Wonderful Life (1946):
It's no exaggeration to say this is one of best films ever made and worth watching in any season, although it is always especially poignant this time of year. It stars Jimmy Stewart as George Bailey, a man who throughout his life sacrificed his own dreams for others and finds himself suicidal on Christmas Eve. An angel, Clarence, intervenes and shows Bailey what his community would have been like if he had never been born. It's heart-warming and optimistic without being naive and I dare anyone to finish the film with a dry eye.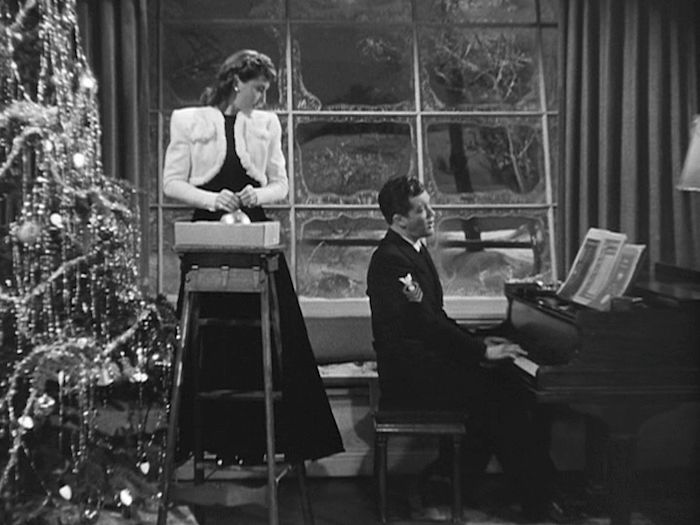 Christmas In Connecticut (1945):
To anyone frustrated with Pinterest perfect homes and Insta-fame that seems to set everyone up for an impossible standard--watch this film. It's a comedy made decades before the Internet, let alone Pinterest existed, but it shows that trying to portray your personal life as something perfect (when it is anything but) is not a new concept. The film stars Barbara Stanwyck as a food writer who writes about being the perfect housewife in the country, but she's actually single, a terrible cook, and lives in a flat in the city. She has to attempt to live the lie when her editor wants her to host a soldier for a classic Christmas feast in her non-existent Connecticut home complete with make-believe husband and child. The holiday is a disaster, but through the chaos there's a lot of truth and love to be found.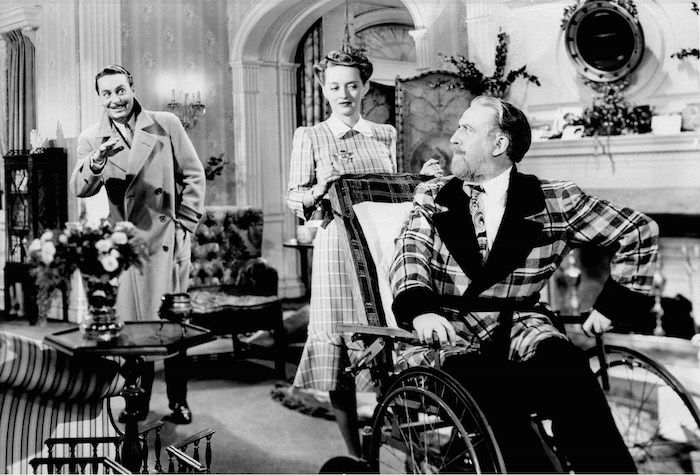 The Man Who Came To Dinner (1942):
"Guests, like fish, start to smell after a few days," is perhaps the best briefest summary of this film about a critic who injures himself while at a dinner party and is forced to stay at his host's home much to mutual dismay of his host and himself. It's perfect for anyone hosting family or friends this holiday and feeling the strain of a full house! The unwelcome guest list for this unfortunate family only continues to grow as the critic starts bringing his work, actors, penguins, and a mummy into their home. It will make you laugh and perhaps realize that sometimes even unwelcome guests can herald in welcome change.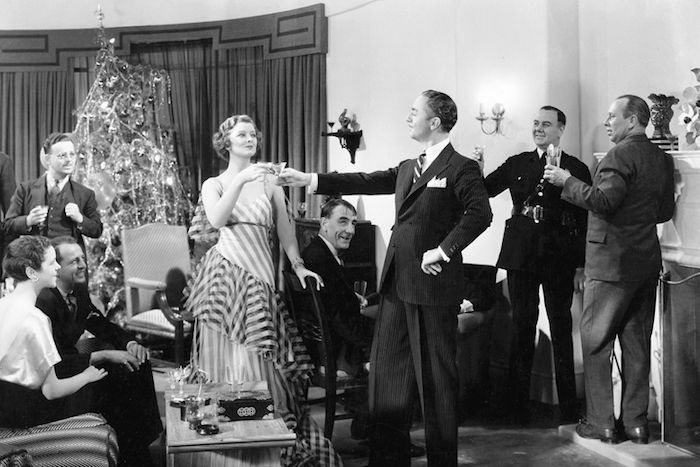 The Thin Man (1934):
Speaking of my love of vintage fashion, Myrna Loy's character (Nora) in the Thin Man series is a true clothes horse! I covet every one of her outfits in this film. She is the wealthy wife of a semi-retired, slightly drunk detective (Nick) who keeps getting dragged into new cases--cases which she encourages him to pursue so she can join in the chase as well. It's not technically a Christmas movie, but it is set at Christmas time complete with holiday jingles playing in the background and a glamorous Christmas Eve party in a hotel suite. Once you watch this film you'll want to find the rest of the series to keep up with Nick and Nora's further adventures.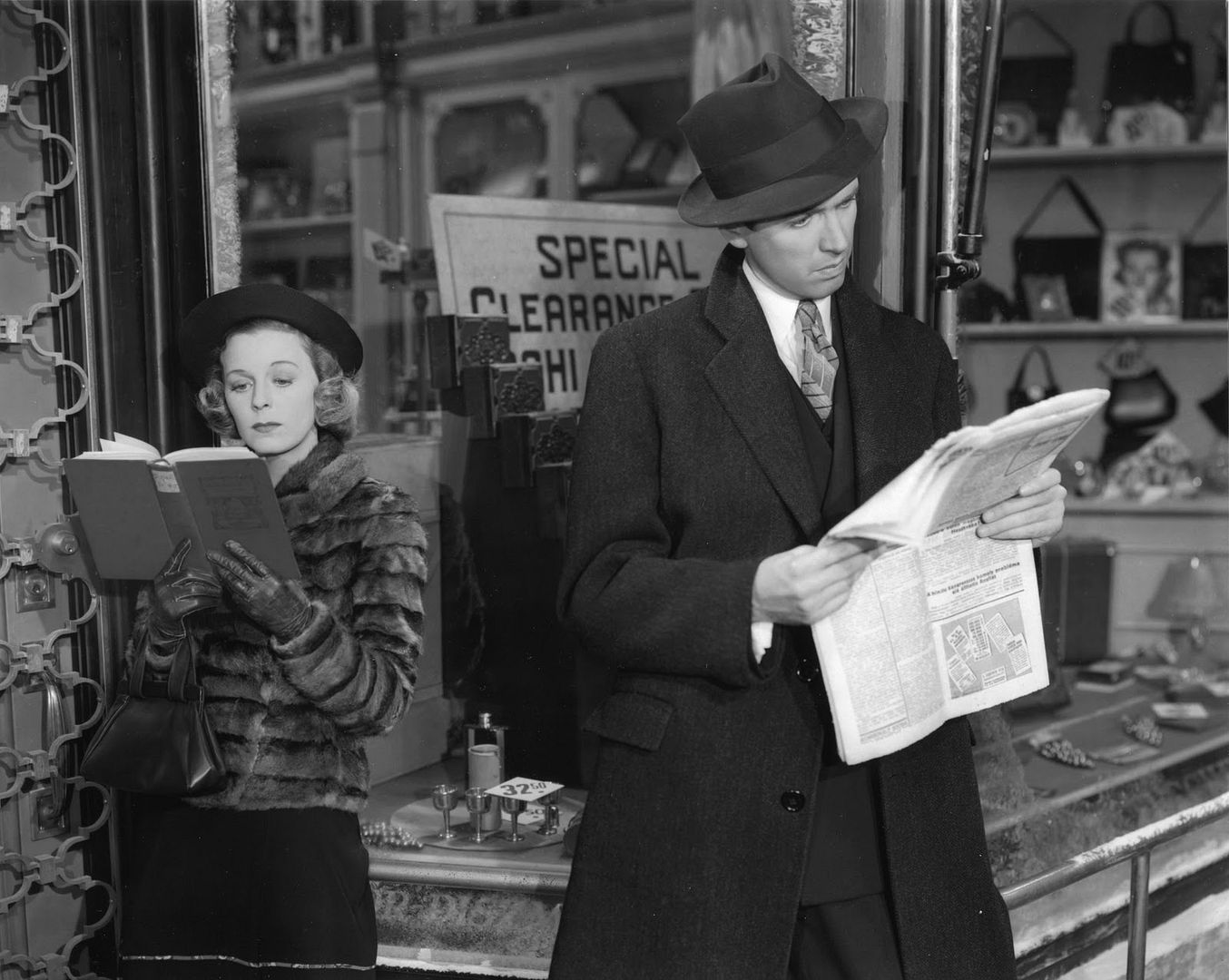 The Shop Around The Corner (1940):
If you like You've Got Mail, then you should already be a fan of this film, since that Tom Hanks-Meg Ryan pairing is a remake of this classic film. Instead of e-mail, two co-workers who don't get along in person, unwittingly exchange love letters. Even moments like the restaurant scene where he sits behind her were re-created nearly shot-for-shot and word-for-word with a few modern updates. It's a lovely story about getting past quick judgments and early prejudices to see people for who they really are--not just for the couple at the center of the story, but the supporting cast as well.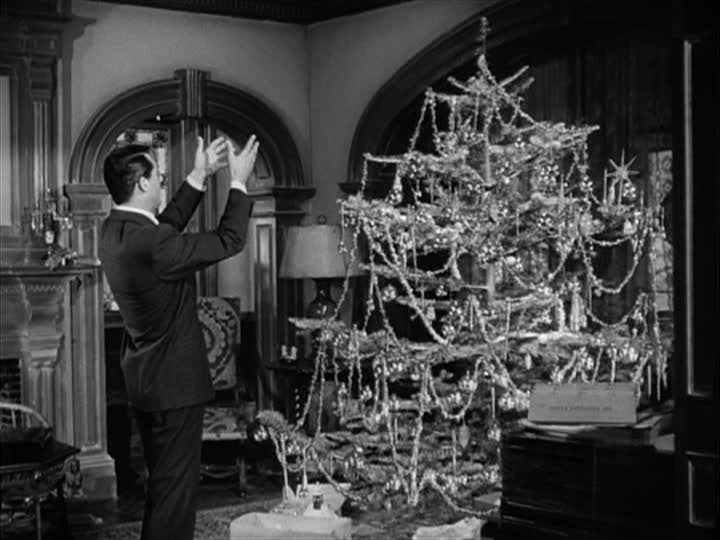 The Bishop's Wife (1947):
This is another old film with a modern remake and once again, the original starring Cary Grant as an angel who visits a bishop and his wife at Christmas time is worth a viewing. Bishop Henry Broughman prays for divine guidance and his plea is answered by a suave angel named Dudley who quickly starts to turn the bishop's life upside down. Instead of giving the bishop exactly what he wants, Dudley seems to spend his time trying romance the bishop's wife! One of my favorite scenes as a child was watching Dudley "magically" decorate the Christmas tree...
Save
Save