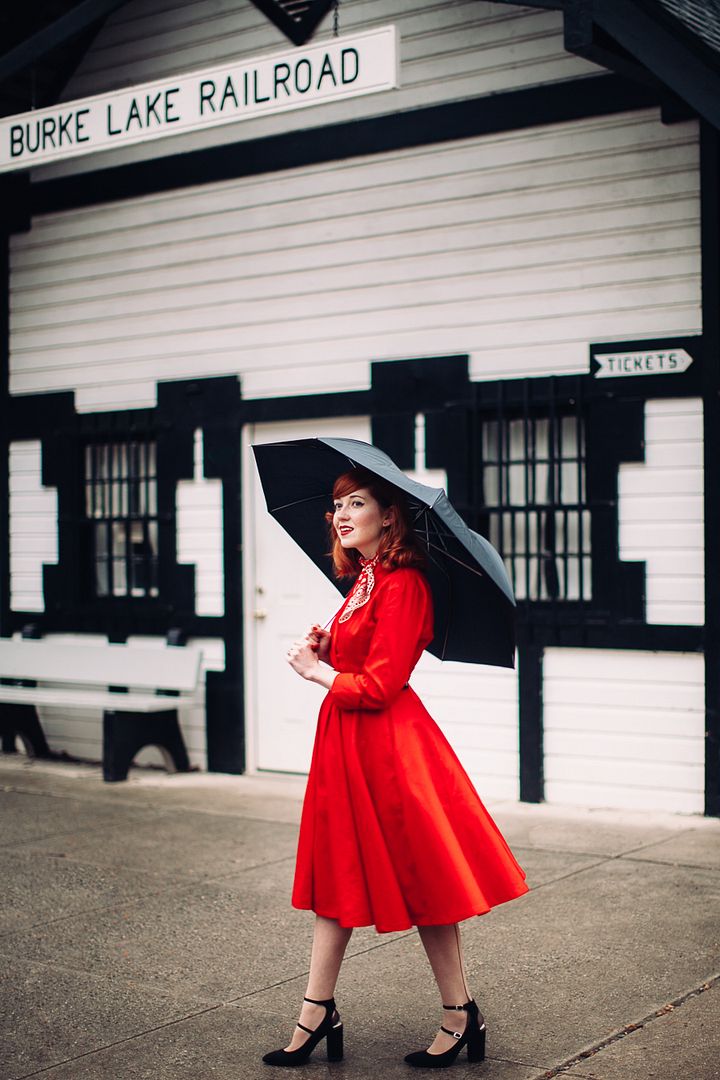 For once I've actually got a bit of a style direction for 2017 in mind; the styles I want to wear, the colors I want to focus on gathering, and so on. Everything syncing up in my wardrobe and photography so that while I might never have a capsule wardrobe, at least there is a cohesive feel to my closet and life. Of course, not on my list of things to wear in the new year and colors to focus on, was show-stopping red coats and bold black tulle skirts. I want to go in a more natural, earthy direction with my wardrobe both in style and colors,
but
I can never resist a good red dramatic outfit (despite what people say about redheads wearing red!).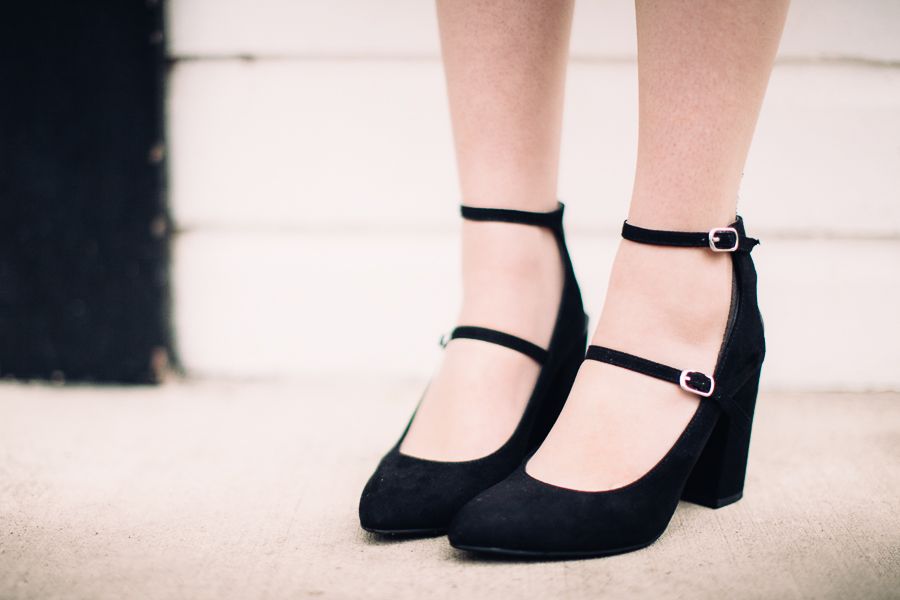 One of my favorite costume-movie moments comes ironically not from a vintage film, but is Eva Green's all red outfit towards the end of Casino Royale when she is dashing through the streets of Venice. You can't take your eyes off her in that scene and for me, watching that film I hardly care where she's going and what she is doing with stolen money--I want to be her in that moment. What could be more glamorous than to be visiting Venice in all red (and being chased by spies?!)? Practicalities impede on fantasy far too often, especially when we travel. It is daunting to throw a dramatic outfit and heels into a tiny suitcase and hope they serve you well in an unfamiliar city, but I can't help but dream of being the lady in red, standing on an empty train platform in drizzling rain with a vintage suitcase and air of mystery about her..
.