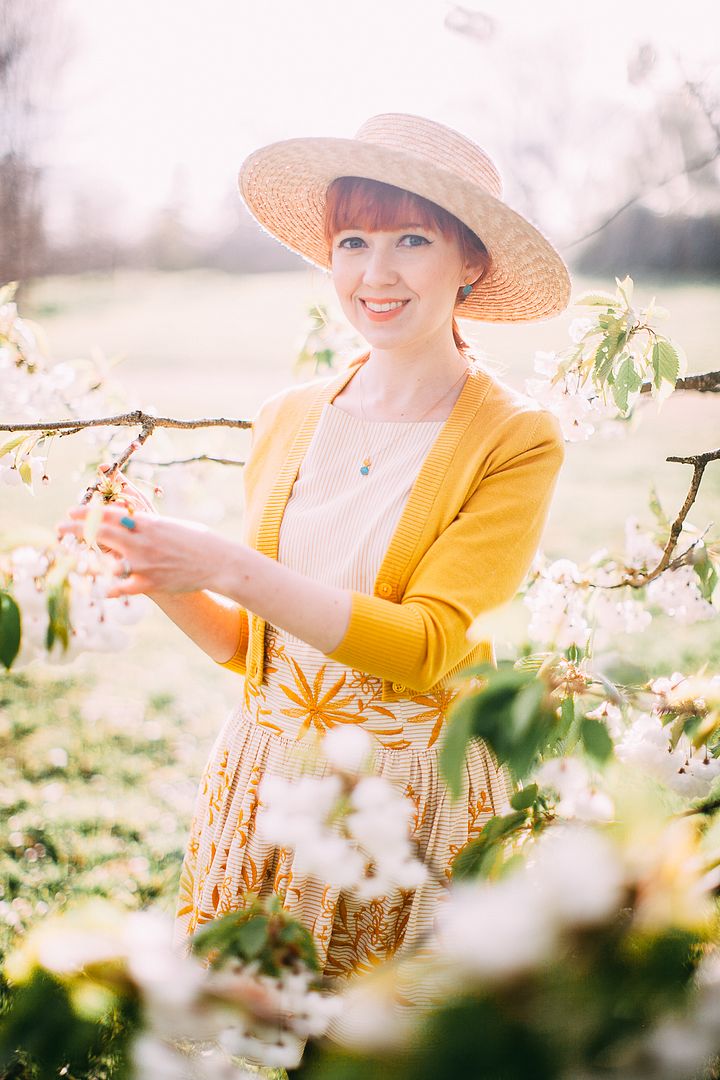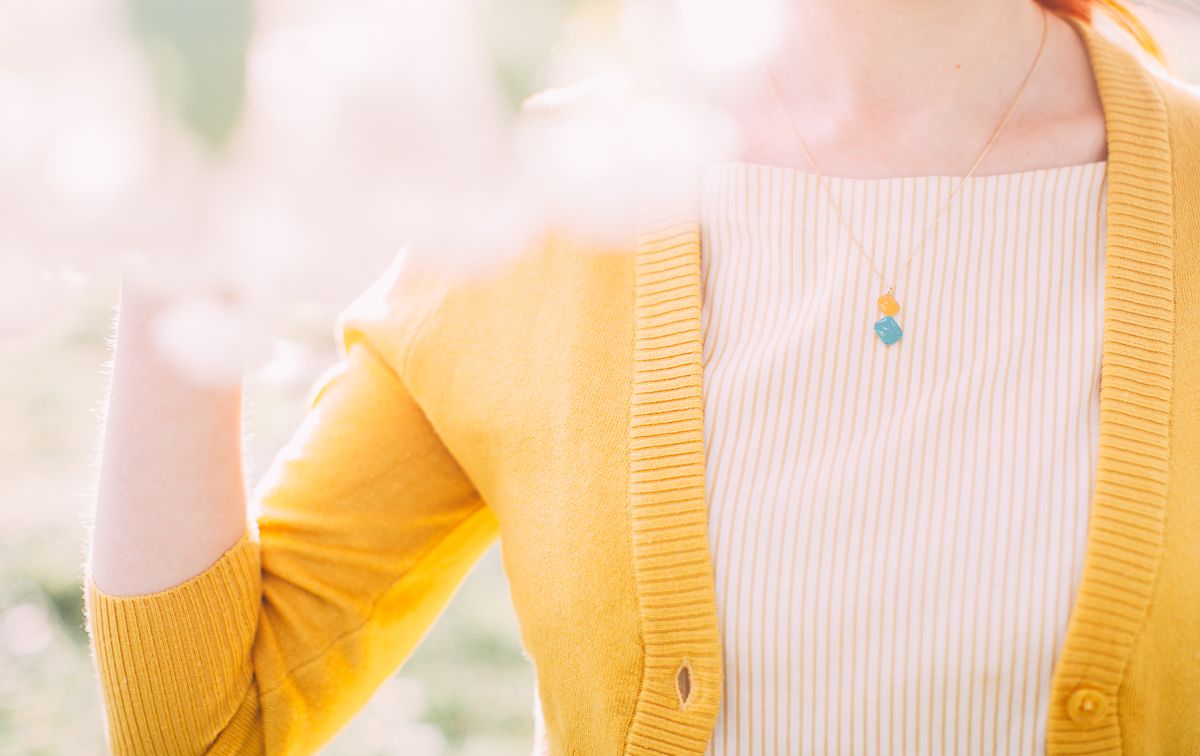 Today I'm really happy to be partnering with a local designer (by way of Paris extraction) who hand-makes her jewelry line,
Aliquo
, in Dublin. Alice describes her jewelry as "simple, delicate and original; for the quietly confident." I can't think of a more apt description of not only her jewelry, but perhaps my whole style ethos! I love statement pieces, but usually in the form of petite novelty purses shaped like mice or retro dresses that are a little offbeat without being outlandish. Her jewelry is full of unexpected touches, retro colors (certain collections remind me of the film
Populaire
), and interesting shapes (
colorful studs with delicate chain backings
? lovely). I've had a
few
pieces
of Aliquo jewelry for a couple of years now and I'm excited to expand my collection with the pieces I'm wearing today. Like the rest of her jewelry, this set is distinctive without being too loud. And my favorite combination is the mustard (no surprise) and teal pairing in her
new Tilted collection
is giving me serious summer vibes--it's like sunshine and sand with bright blue tropical waters in enamel form. With seven different color pairings in the Tilted collection, from wine/blush to rust/duckegg (also a very tempting combination), there's a color combination for everyone to fall in love with. The winner of this giveaway will receive all three pieces I'm wearing (
the earrings
,
necklace
, and
ring
), but in the color combination of their choosing. Find the details below on how to enter and good luck!
a Rafflecopter giveaway
The winner will be chosen at random in one week. Open to all readers.