Come spring I'm always a bit too eager to shed my winter layers and revel in bare legs and little sundresses. This day was full of ill-advised fashion choices to the extreme!
A fresh strawberry and blossom dress
has just arrived from one of my all-time favorite brands
Trashy Diva
(I started wearing their dresses when I was back in college!) and I was only too happy to slip into it and step out the front door. Grey skies should have chased me indoors, but Thomas offered to pedal the bike while I sat on the back (and clung to him every time we went over the slightest bump in terror!) and we were off. We made it to a quiet corner were the wild garlic is blooming, but only snapped a few pictures before it started raining on us and we took shelter in the nearby old hermitage until the clouds passed. Damp and chilled, we finished taking our pictures and cycled even more quickly home where I was only too happy to slip into something far more sensible...Far from the most practical outfit, but it was a picturesque and memorable bike ride!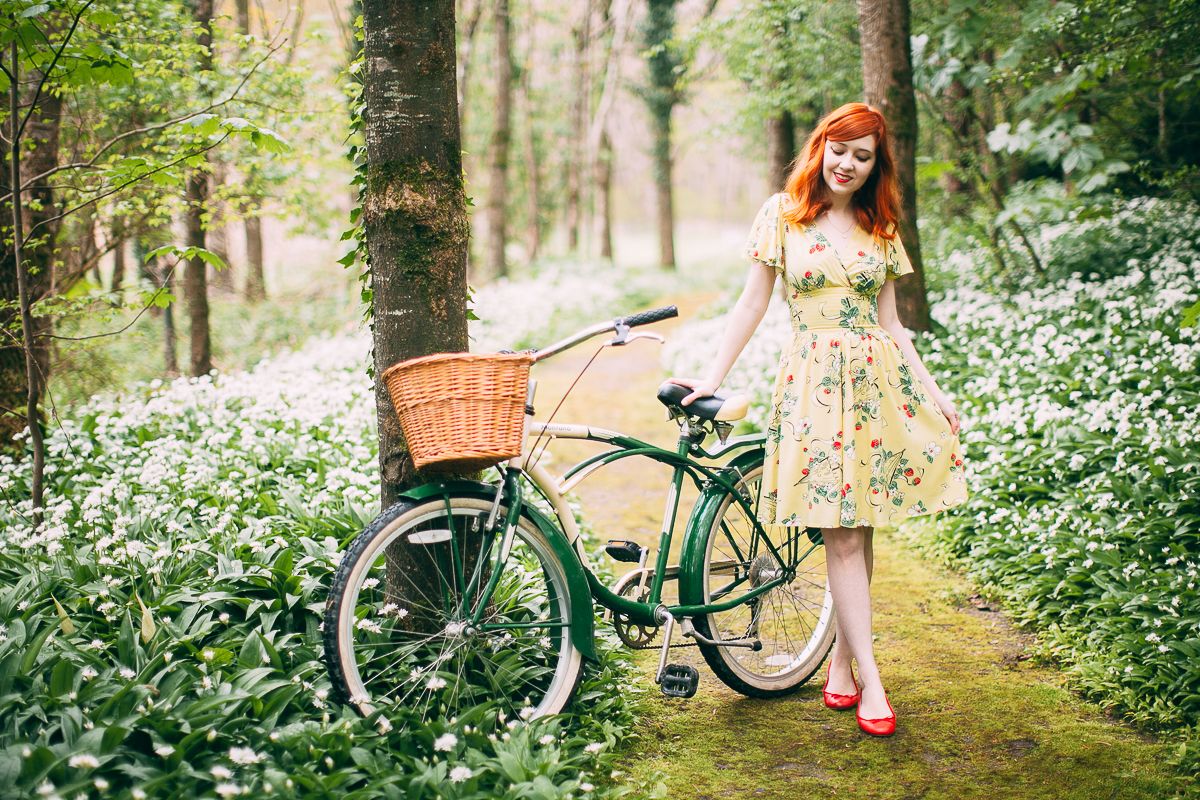 I bought my first Trashy Diva dress back in 2008 when I was in college. It was an investment for me on my part-time cashier's salary, but made me feel amazing and I've been pretty addicted to the brand ever since. They make really lovely retro dresses inspired by the 1950s and 40s in unique prints. This spring they released this lovely
berry chantilly print
, as well as
this pretty dogwood print
(makes me nostalgic for when my family lived in North Carolina), and love the idea of wearing this
tropical pirate treasure
one on vacation.