Some of these aren't new recommendations to the blog, but as they're some of my favorite vintage films it's no surprise I couldn't resist mentioning them again. I actually caught a bit of
The Ghost and Mrs Muir
while stateside in September and it just whetted my appetite for a full viewing of that delightful film. So if you're looking for something classic and perhaps just a tiny bit spooky or creepy then these films might be just the ticket for you as well!
Leave Her To Heaven (1947):
While perhaps less Halloween-y in tone than the other two films on this list (not a witch or ghost in sight) this film has decidedly the most unsettling tone, whereas my other favorites are comedies. Leave Her to Heaven stars Gene Tierney as an insanely jealous and possessive woman who steadily sinks further into obsession and madness committing various crimes and framing another woman. Tierney gives an amazing performance that earned her an Oscar nomination for Best Actress and the film was Fox's highest-grossing picture of the 1940s. While some films weren't successful at the time of their debut but are considered classics now, this is one box office success that lives up to the hype decades later (also watch for the amazing wardrobe).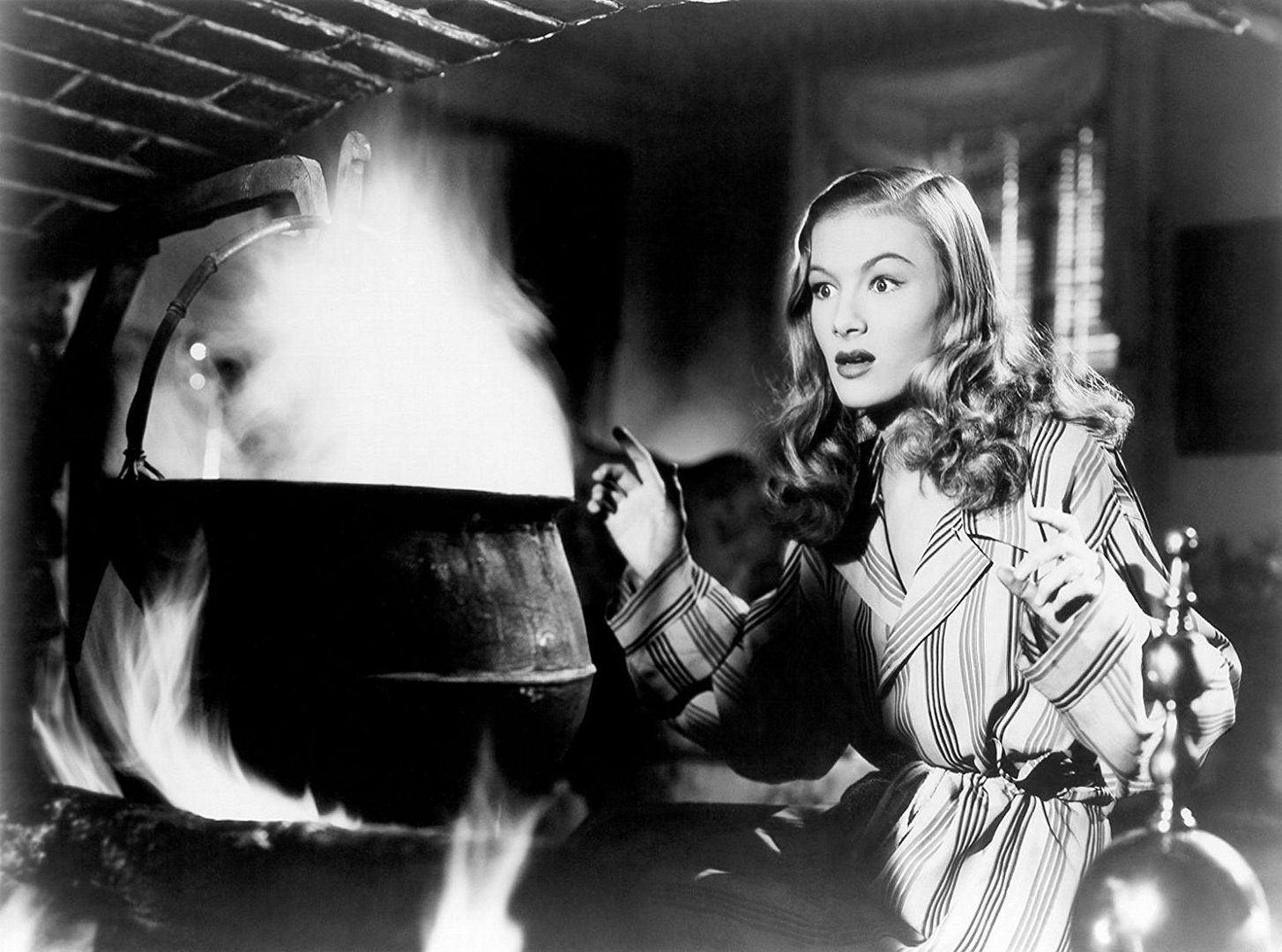 I Married A Witch (1942):
Veronica Lake seems believable in the role of a witch come back to life bent on revenge in this classic comedy since she is a woman who looks dangerous. Despite being quite the petite beauty at 4'11" there's a reason she was often cast as the femme fatale; if looks could cut a man she'd leave quite the trail of wreckage after her. As it stands in this film she has the rare opportunity of showcasing her comedic chops and comes off incredibly charming. Her initial plot for revenge goes awry when she mistakenly drinks a love potion intended for her victim and falls head-over-heels for the man she is bent on destroying. Hijinks ensue!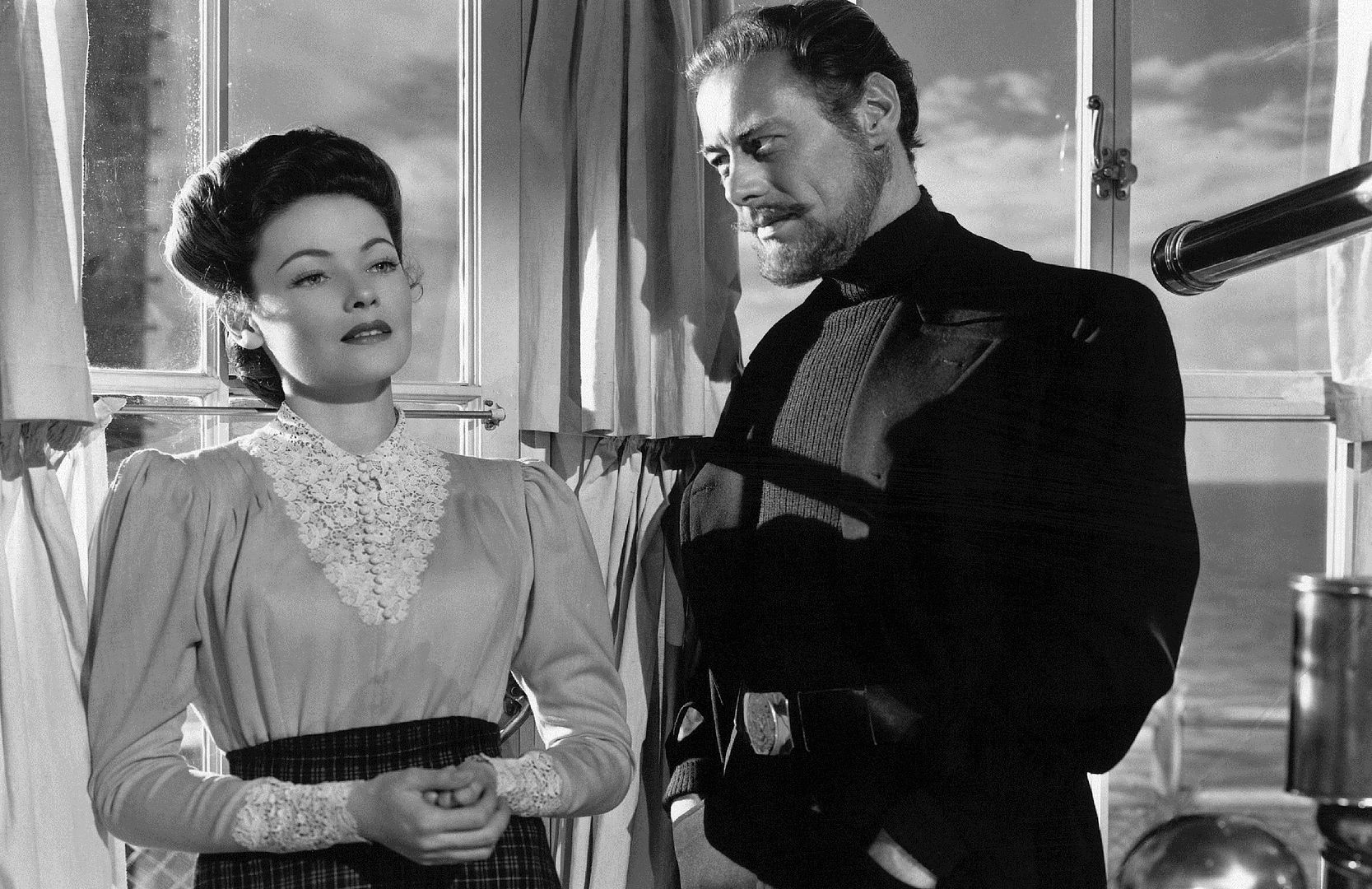 The Ghost & Mrs Muir (1947):
Set in the early 1900s this film follows the story of a young widow who moves with her daughter to a seaside village. Little does she know the cottage she has rented is haunted by a crotchety old sea captain. While they initially have their disagreements the two come to form a unique friendship and business partnership that promises to take the young widow down roads she never dreamed of.
Rebecca (1940):
While not a haunting in the traditional sense, this film does revolve around a dead character, namely Rebecca. It is a Gothic-style tale in which a young wife to a widower finds her new life being overshadowed by her husband's first love. A domineering housekeeper makes her feel unwelcome, a close confidant can't resist remarking repeatedly on Rebecca's beauty and grace, making the new Mrs. de Winter feel inadequate, and Rebecca's initials seem monogrammed on every corner of the grand house the young woman tries to feel at home in. Will the new Mrs. de Winter be completely dominated by the deceased Rebecca and will the mystery surrounding her death undo all her hopes of a happy marriage?