I styled my hair in a faux bob last week for my
1920s flapper look
and today I'm sharing a tutorial for how to get this style for yourself. There's a couple a different faux bob techniques so I might shoot another way of doing it in case this one isn't quite your speed, but this style is pretty easy and gives you the look of shorter hair without having to head to the beauty salon! I wore it as part of a flapper costume, but I might do this style again just for a day when I want a different look; I think it'll be cute with autumn hats and scarves.
What you need:
hair tie (won't be used in the final look), headband (will be visible), and loads of bobby pins.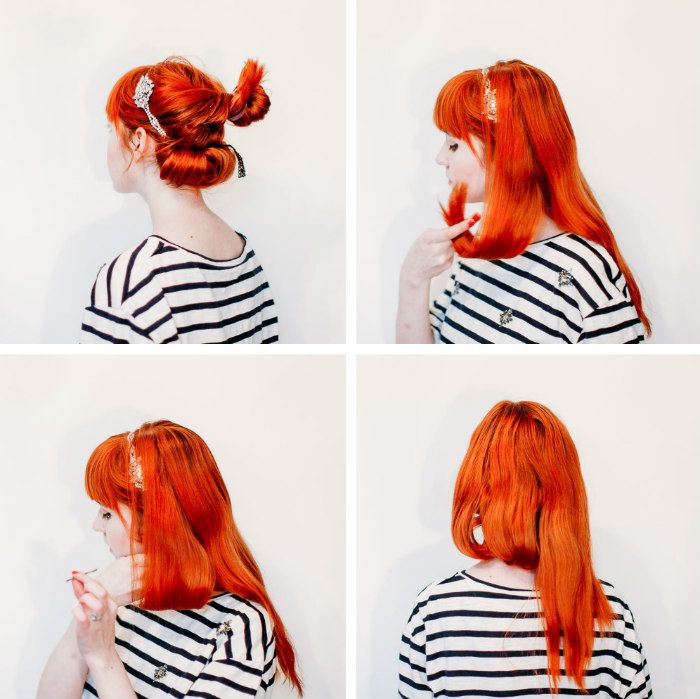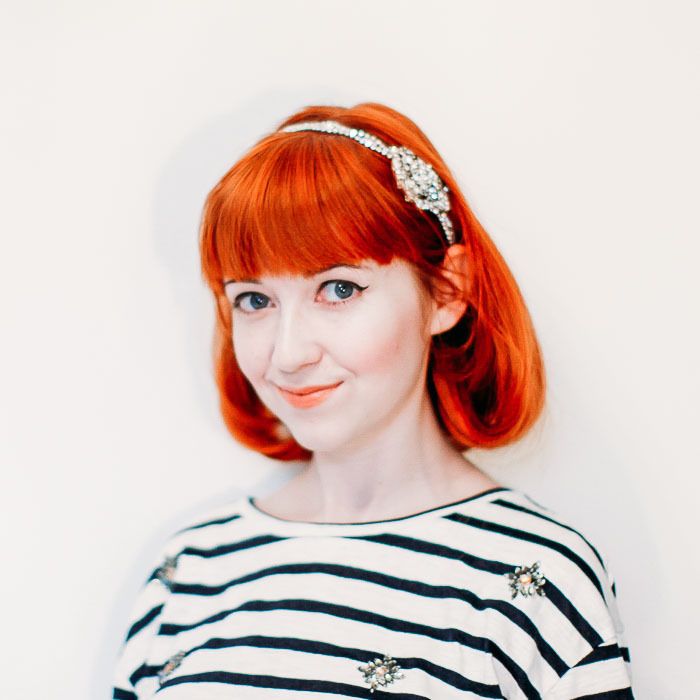 How to:
-start with brushed hair; it should work with a variety of hair textures my hair just happens to naturally be very straight
-divide your hair into two sections; a good estimate for this is to gather the hair from the top of your ears up, into a bun (this is just to keep it out of the way)
-tie the headband so that the strap goes on top of your lower section of hair
-let the top half of your hair down
-take small sections of your hair, gather it in a loop and pin underneath to your hair roll
-repeat this step until all of your hair is pinned
That's it! The roll underneath provides some volume and gives you a place to secure your hair as you pin it shorter. Just smooth out any areas with gaps and add bobby pins as need to hold the shape. If you need or want more volume you can also curl or tease your hair before pinning it in place; I went for a teased/messier look when I did
my 1920s flapper outfit.